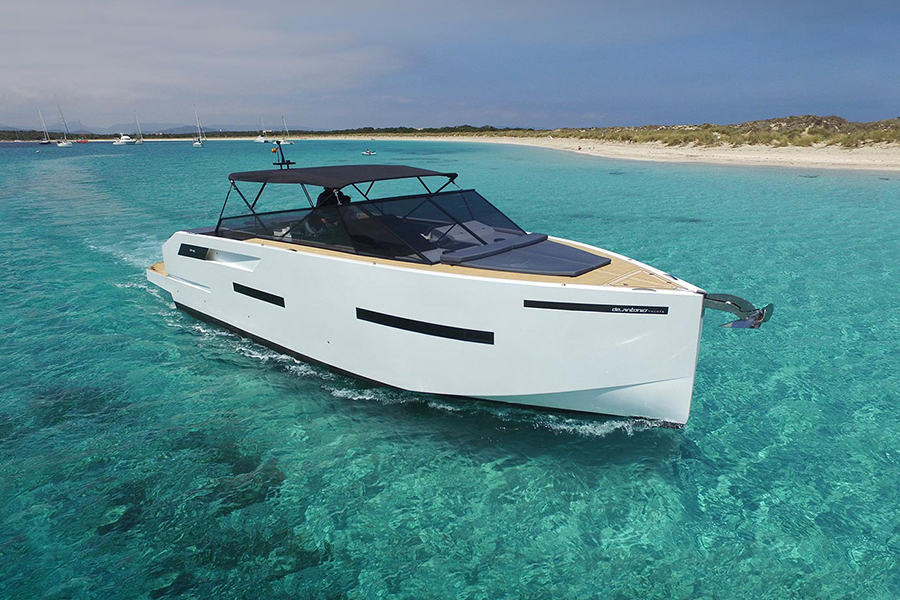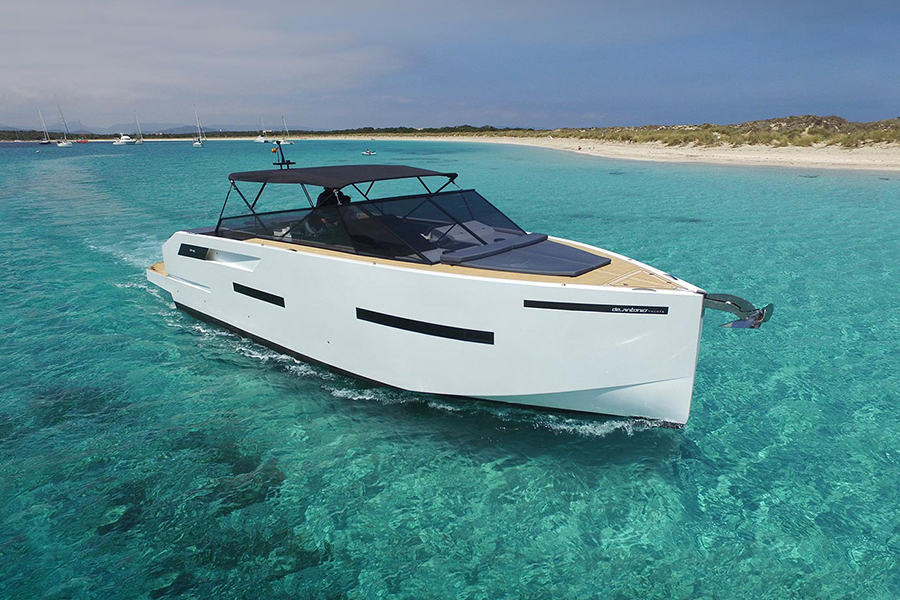 D46 Open
Sensational and powerful
The D46 Open combines high performance and sportiness with a unique style. A design that offers wide exterior spaces and three interior layouts with the choice of one, two or three cabins, all with two complete bathrooms. The outboard motorization double, triple or quadruple, always hidden, allows an incomparable sporty performance, with minimum maintenance and better acoustic comfort.
Design and Styling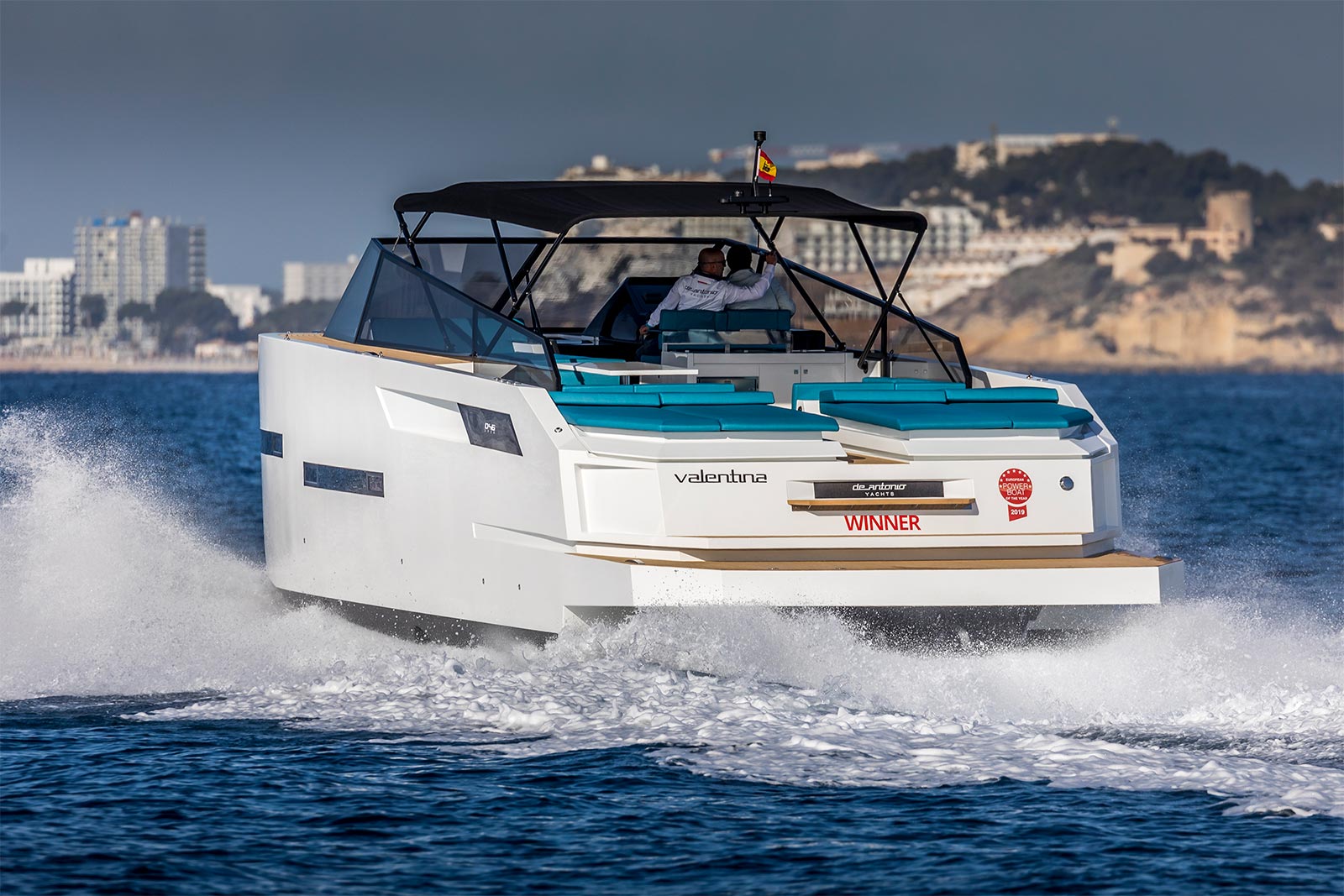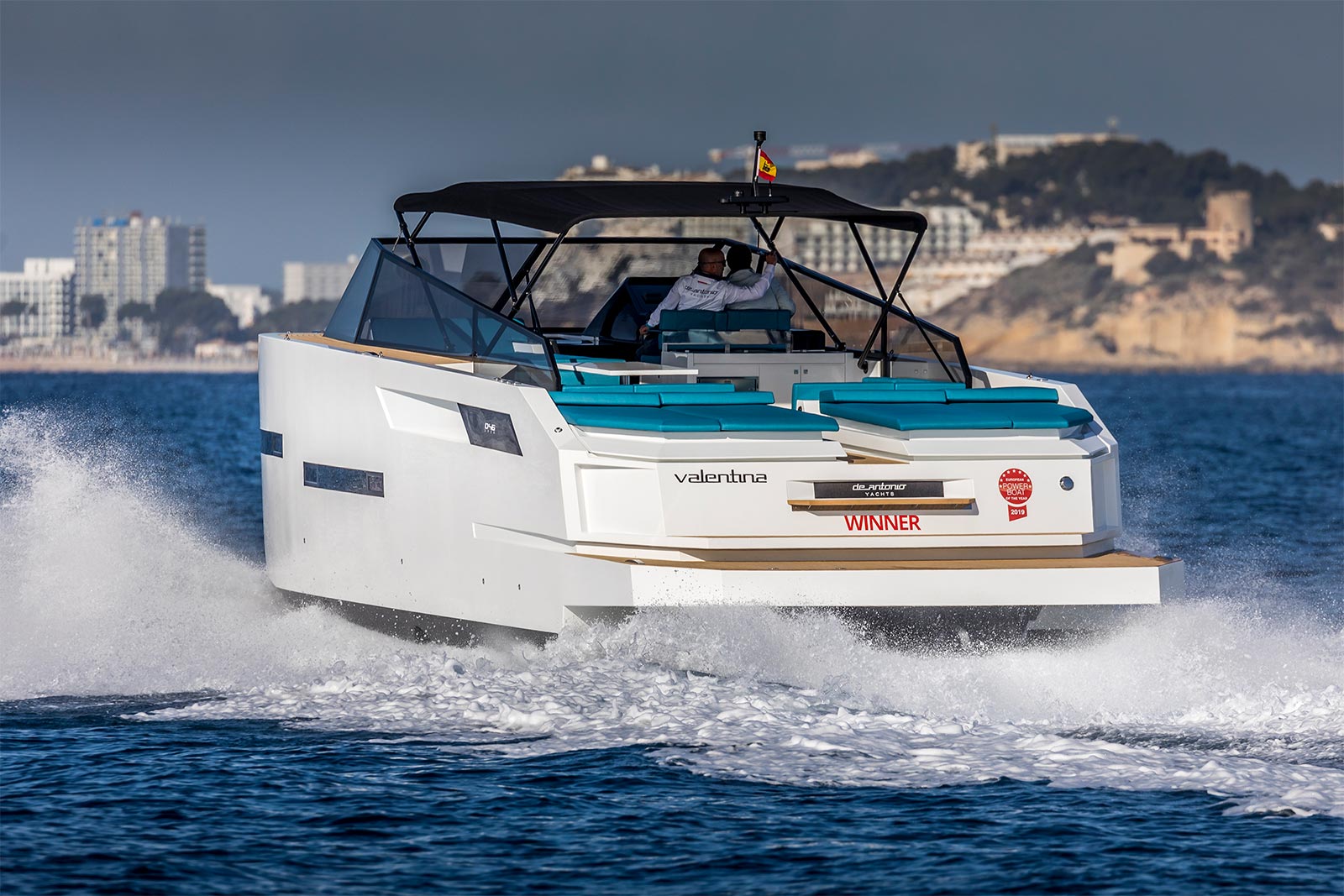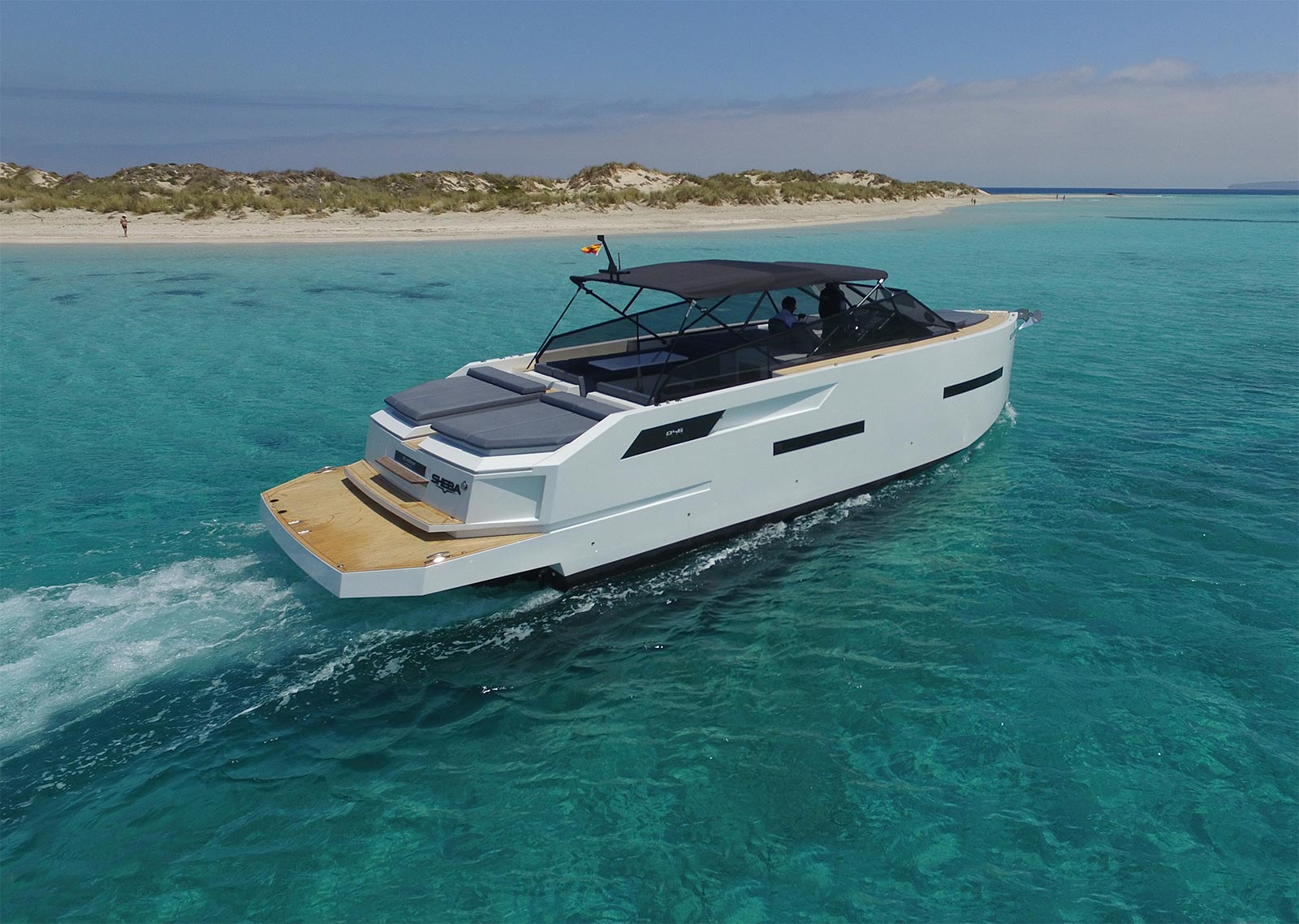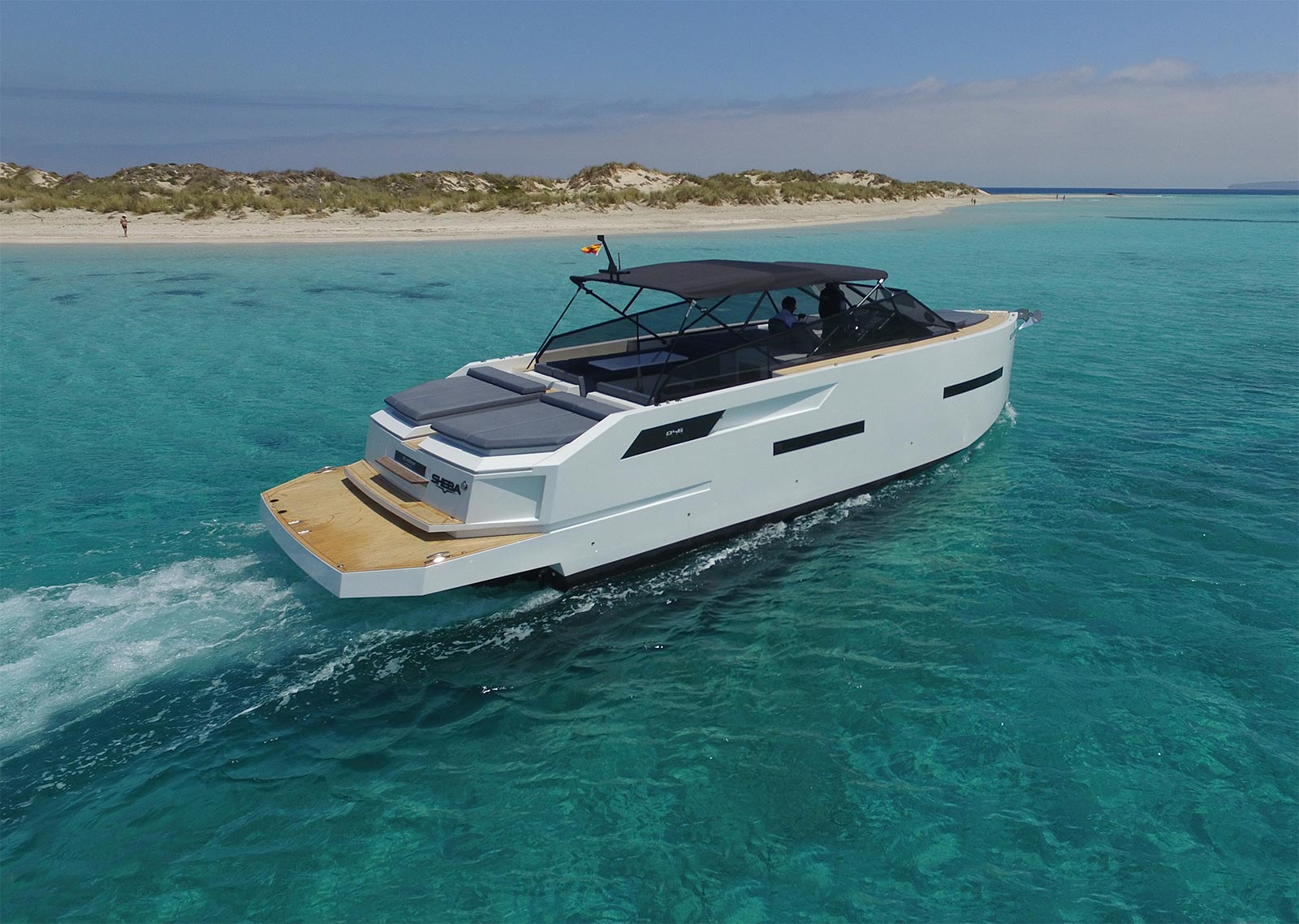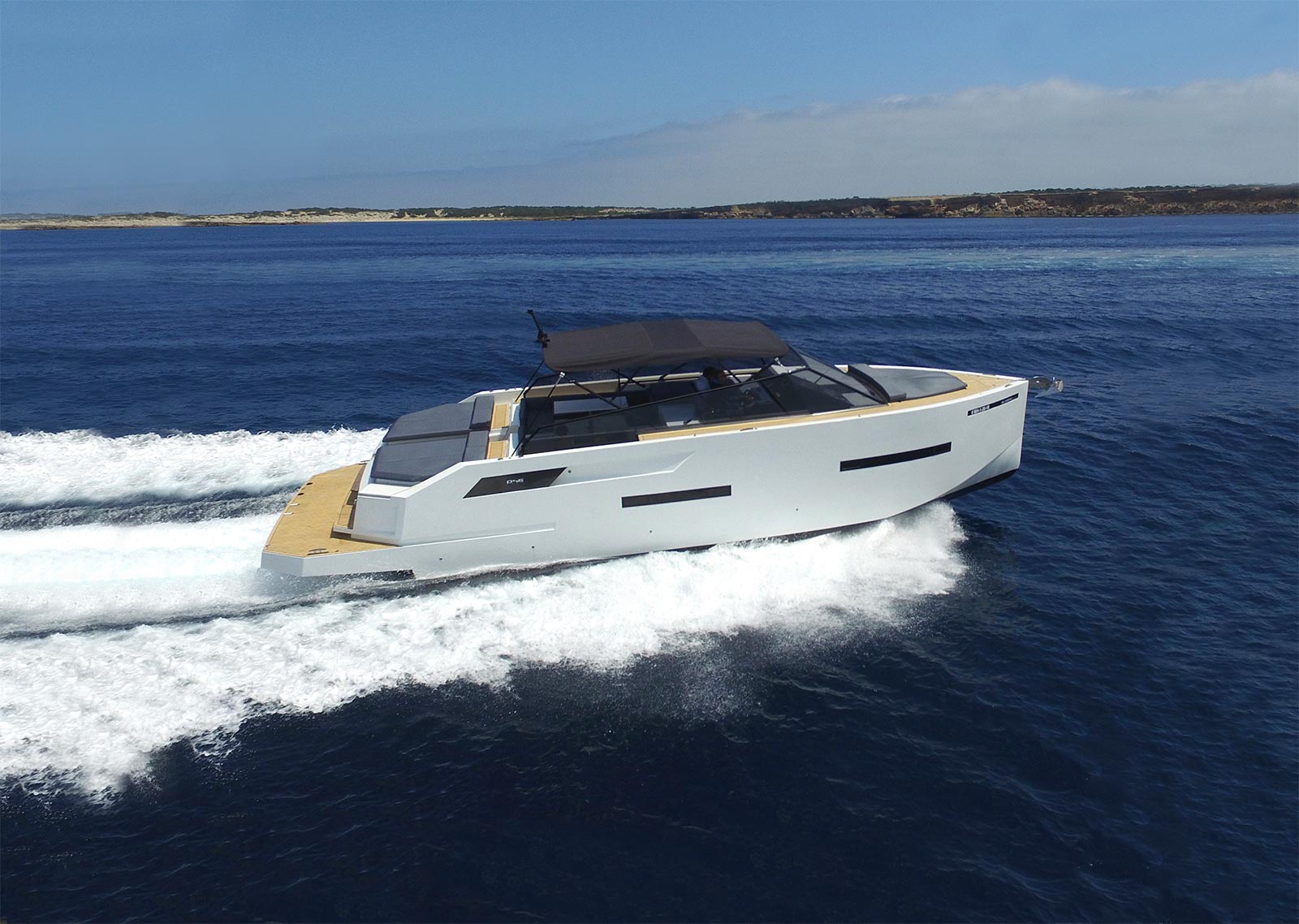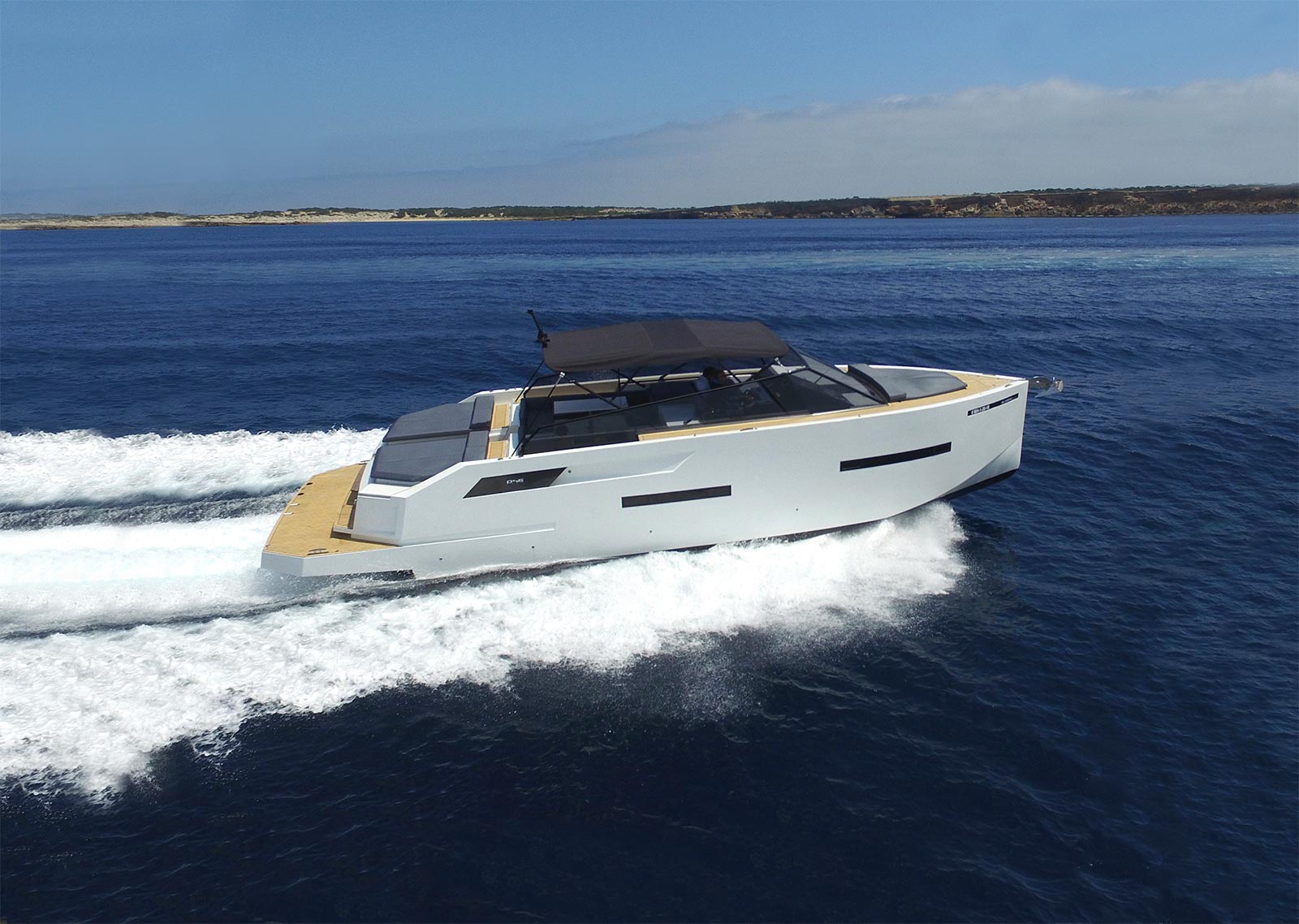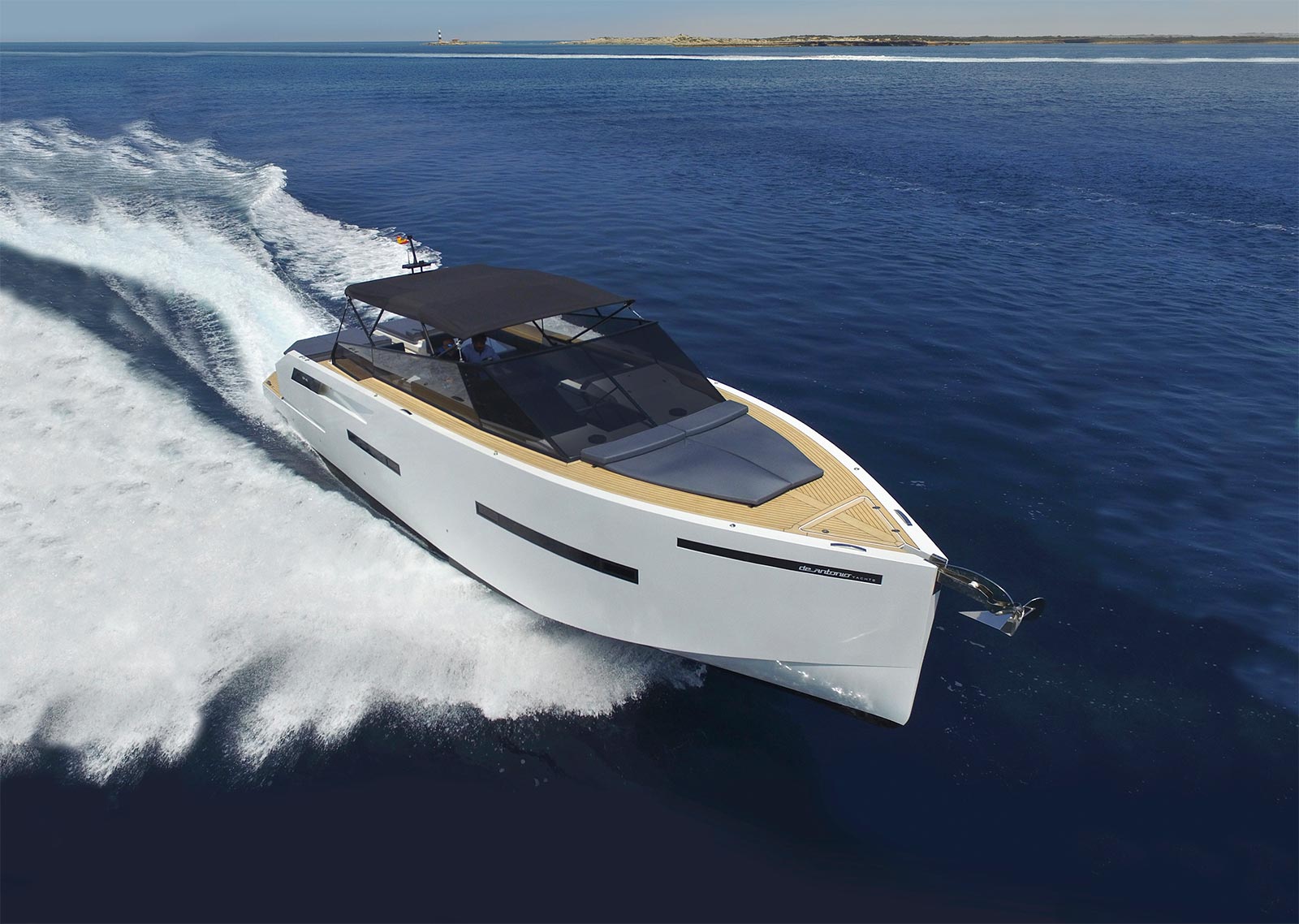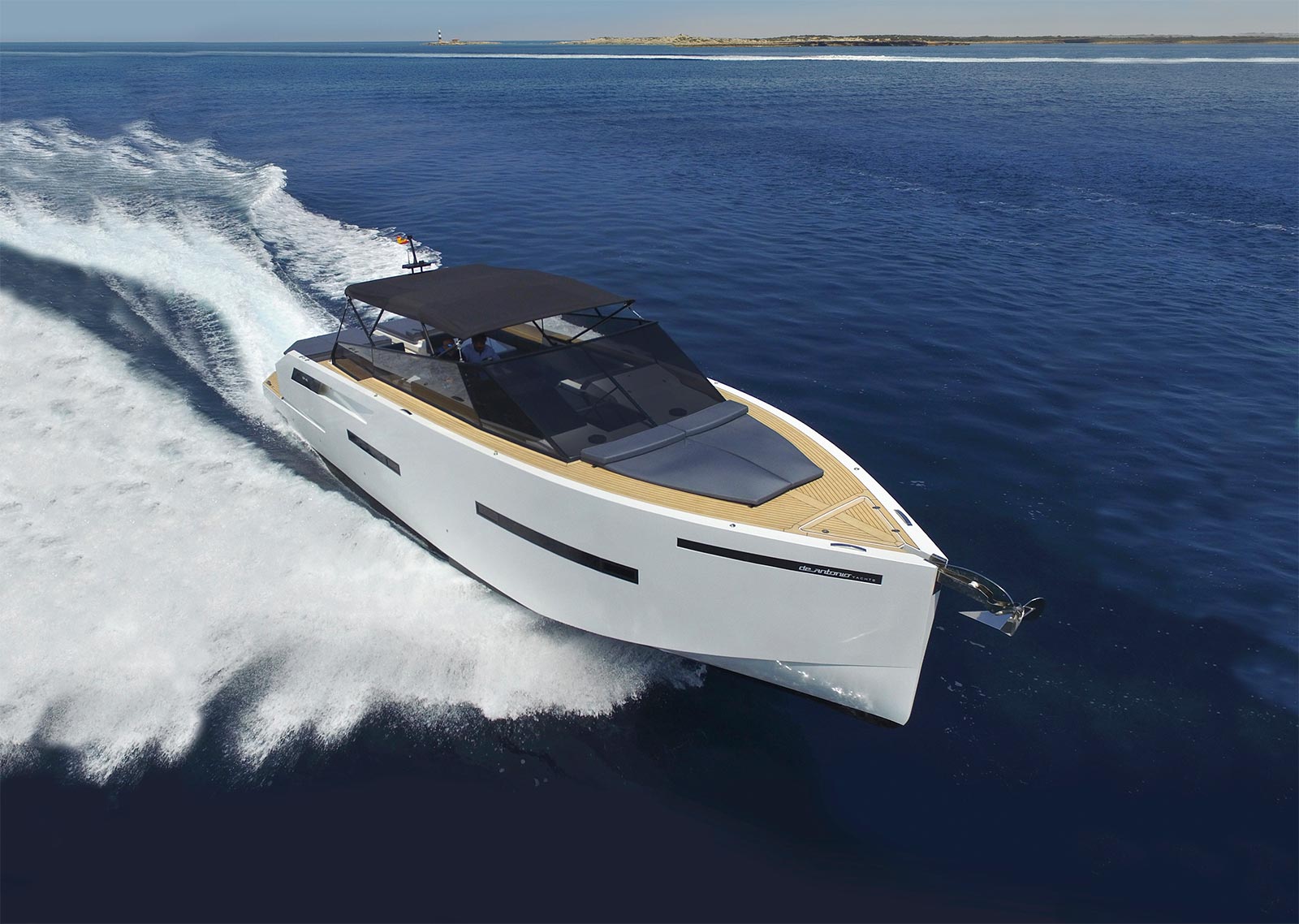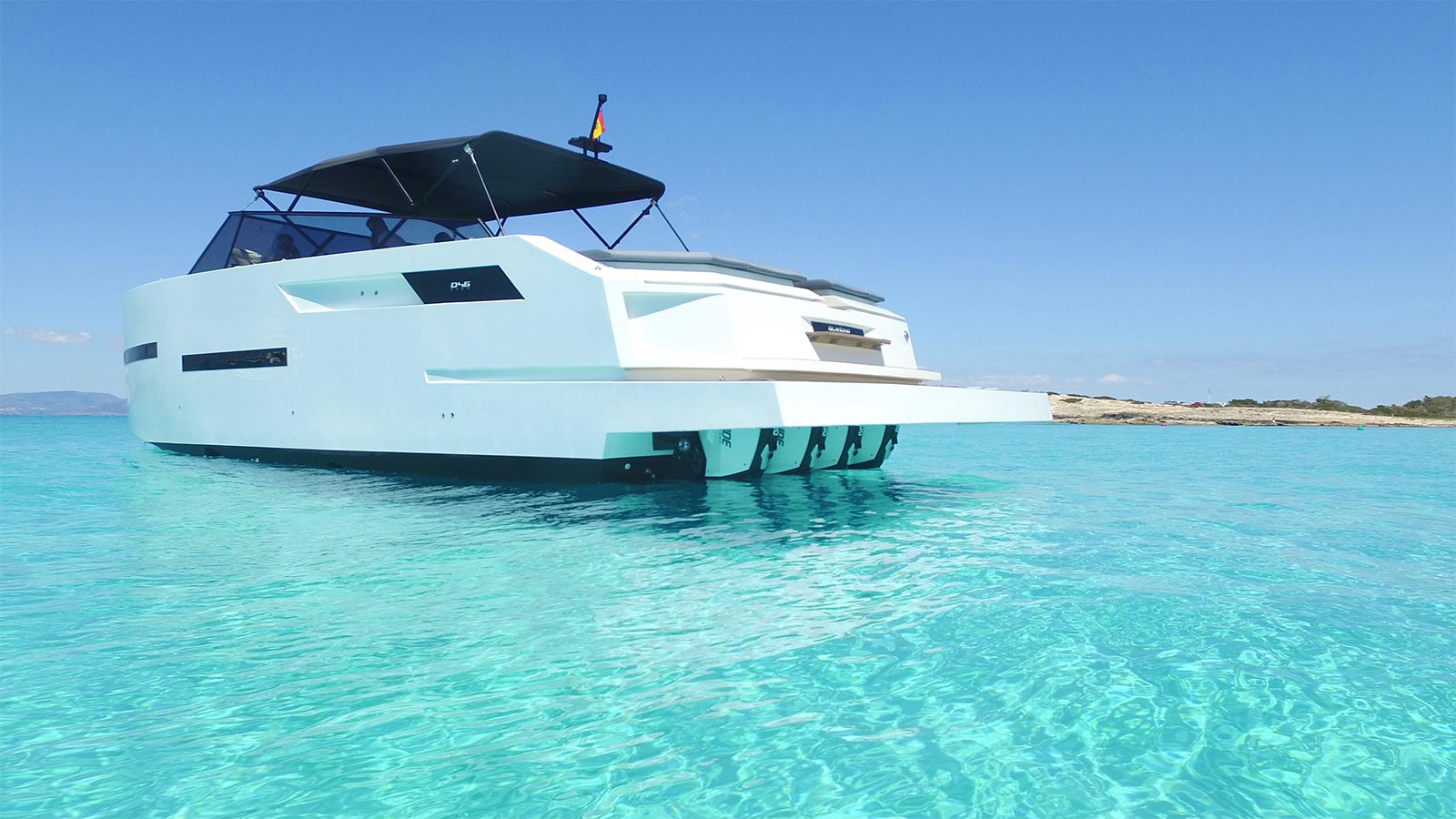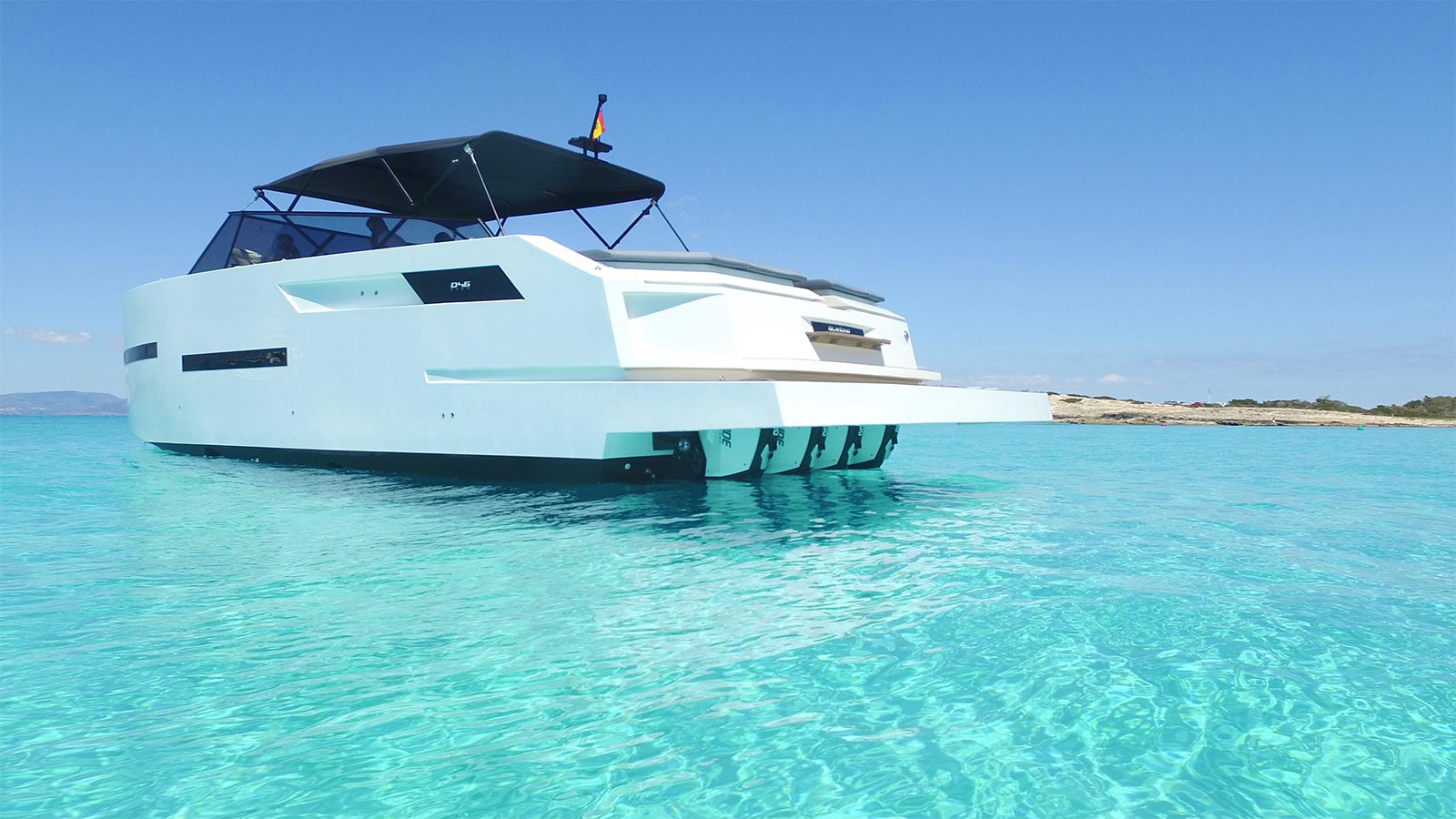 Specs
LENGTH 13,90m
BEAM 4,40m
DEPTH 0,70m
HULL GRP
WEIGHT 10 T
FUEL TANK 1200L
WATER TANK 450L
PASSENGERS 12
CABINS 2 / 3
BATHROOMS 2
MIN POWER 900hp
MAX POWER 1600hp
CRUISING SPEED 30 Kts*
MAX SPEED 49 Kts*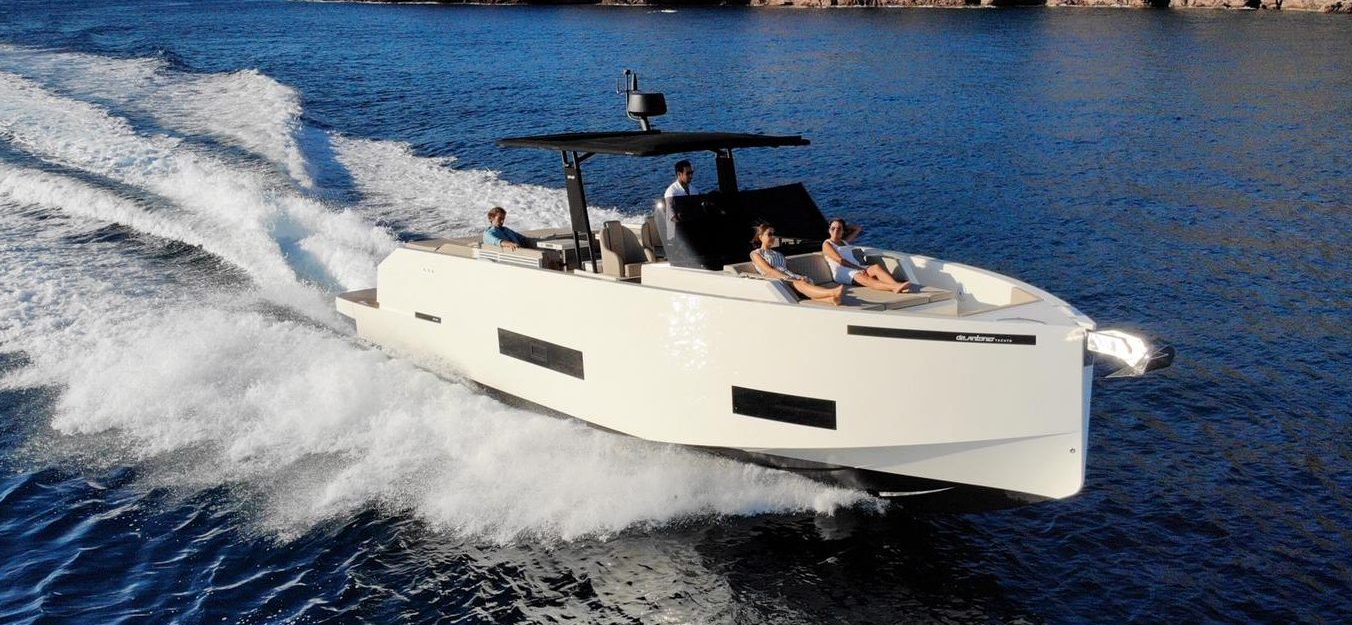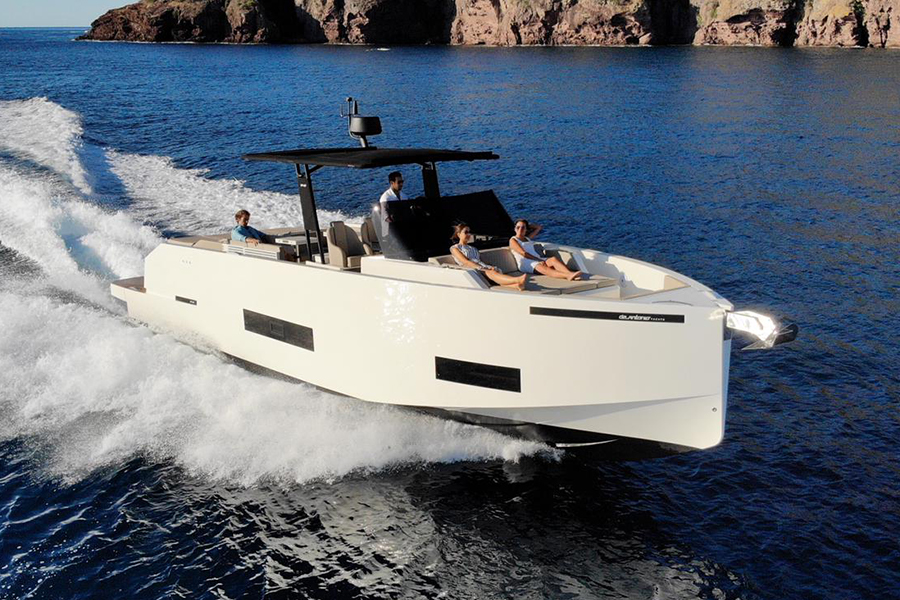 D42
The D42 offers the best of navigation with an incomparable stern platform and the option of being able to regulate its height and adjust it to the sea level. Its spectacular walk-around design with large sundecks, the lounge area and convertible in 3 different configurations together with the exterior kitchen, makes it unique.
The D42 exceeds all expectations, with its interior habitability that stands out for its spaciousness, smart solutions such as a central garage for a small tender, and the successful and recognized brand innovation of hidden outboard motorization. An ideal 12-meter family cruiser with sporty features and an exceptional design.
Design and Styling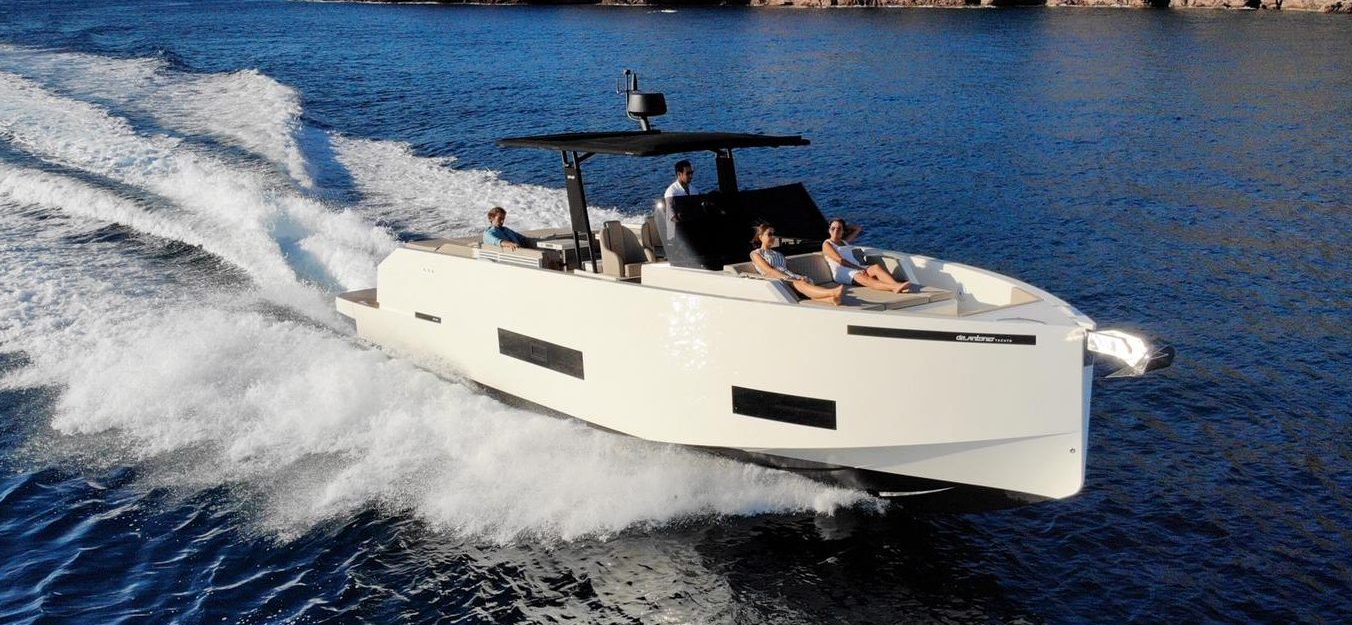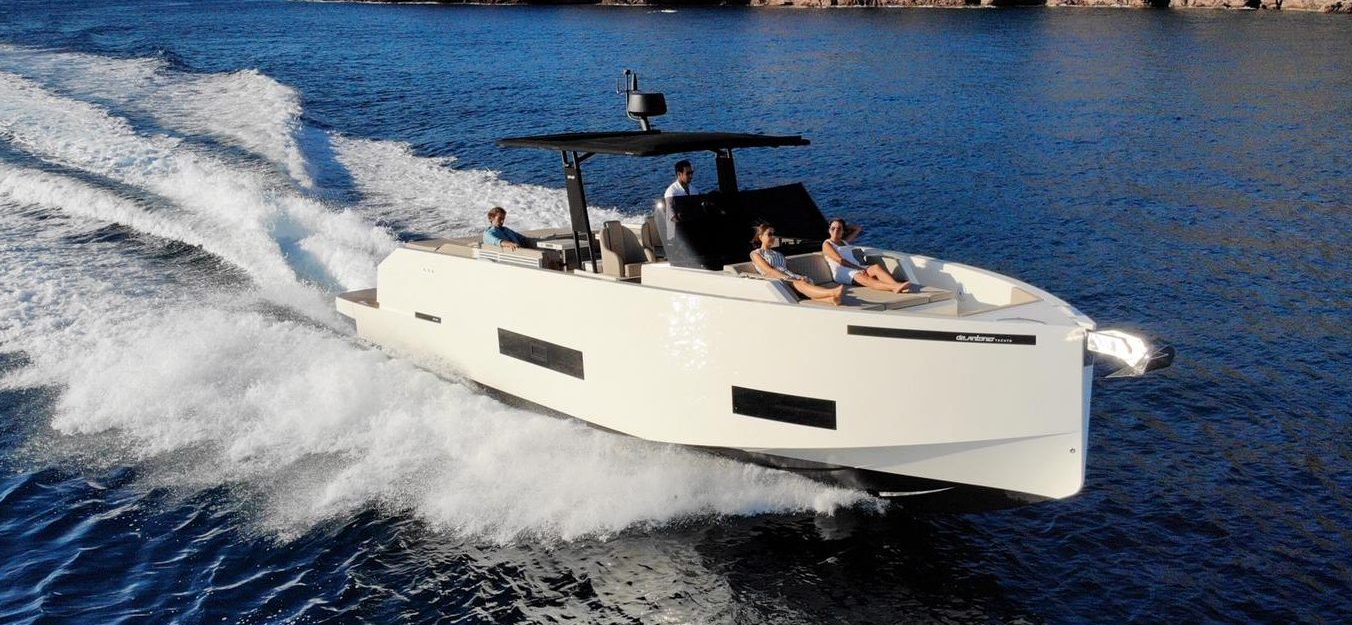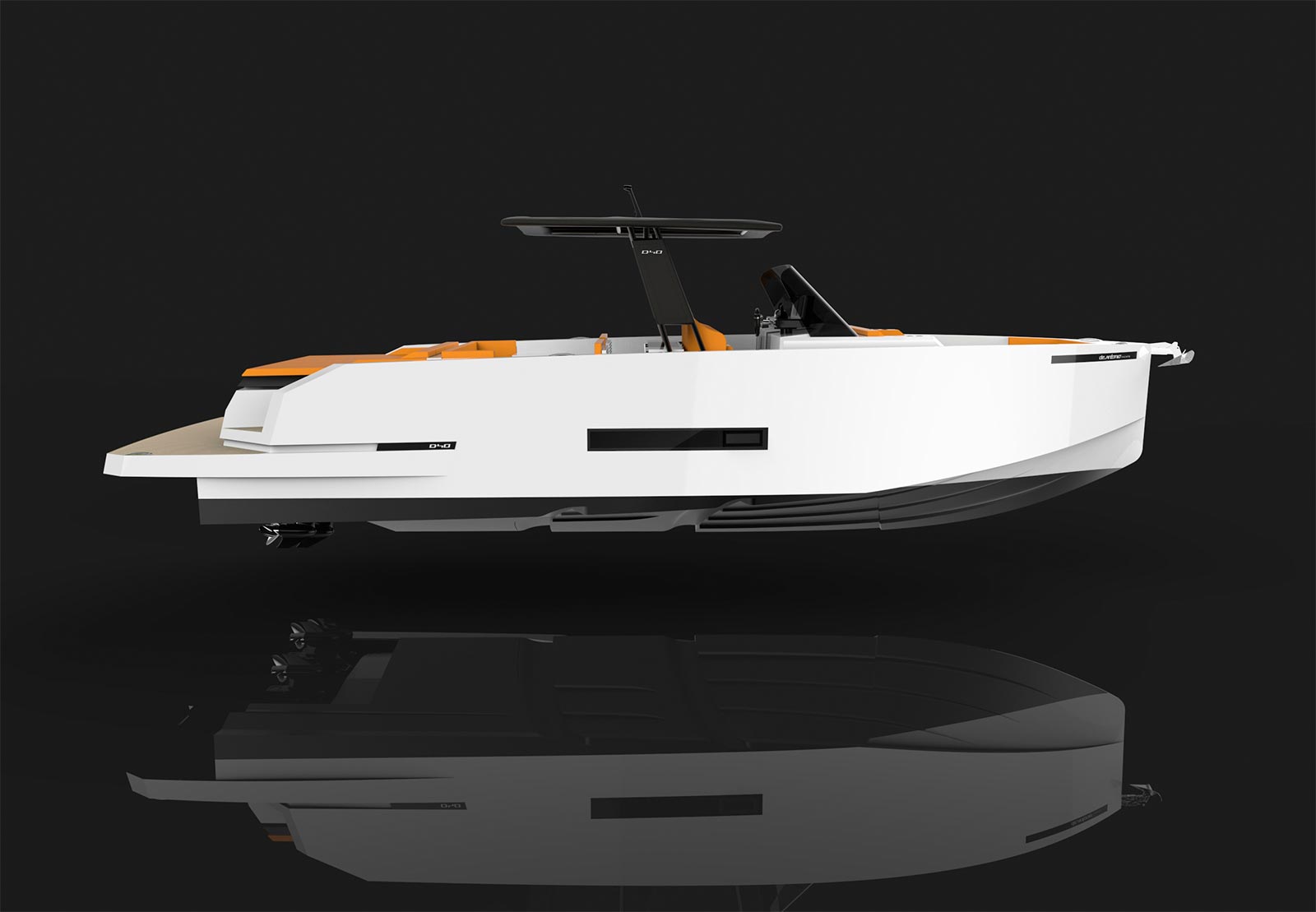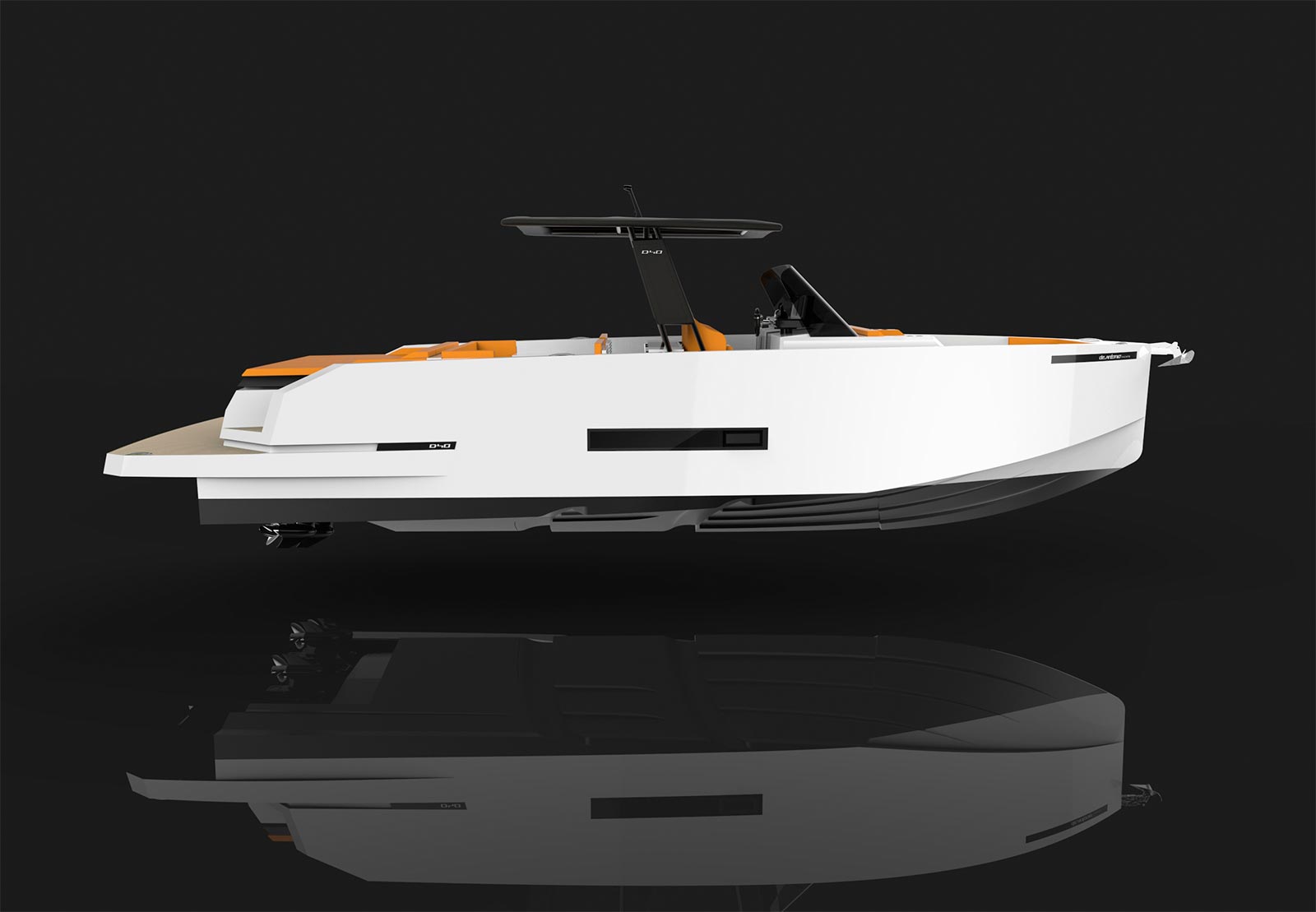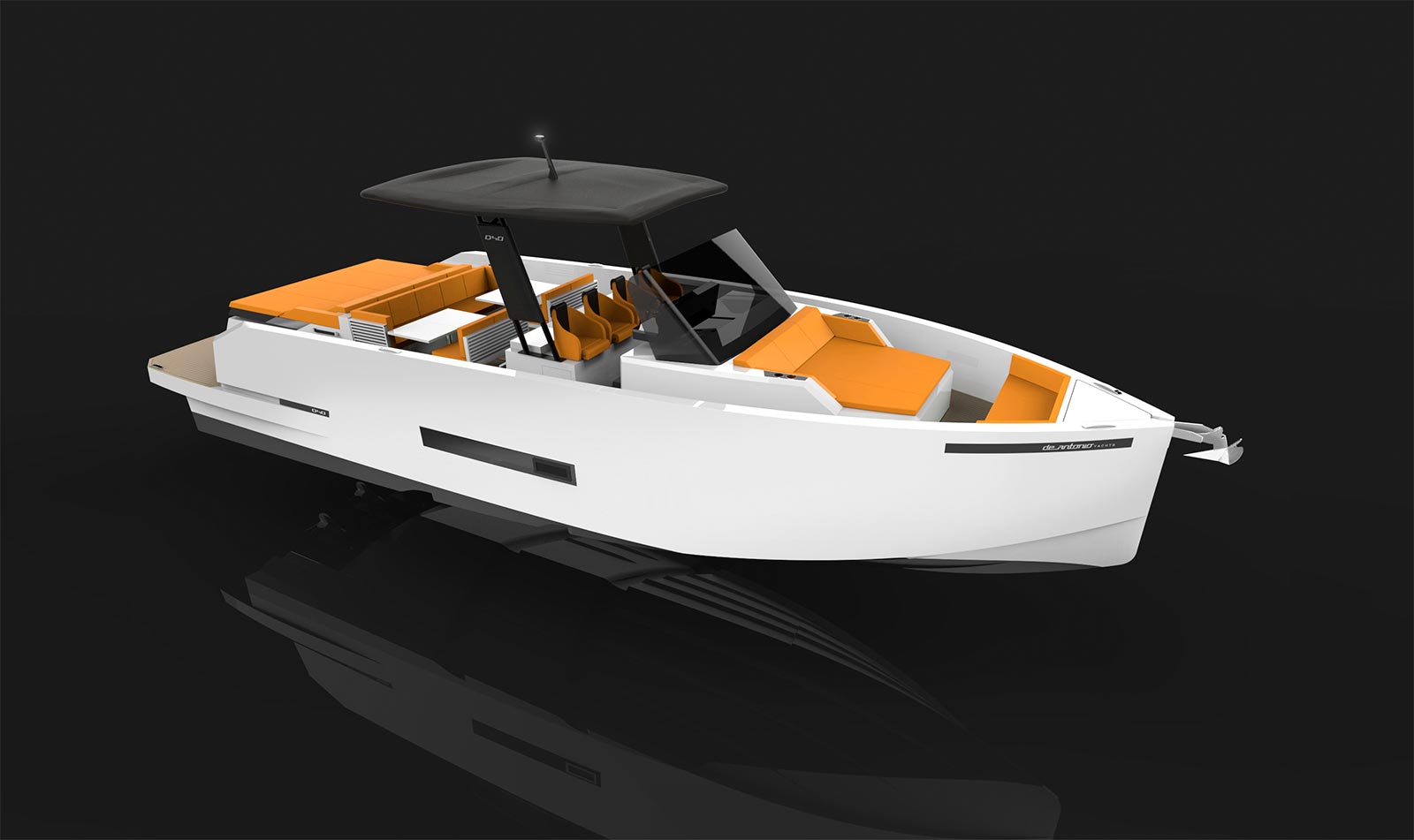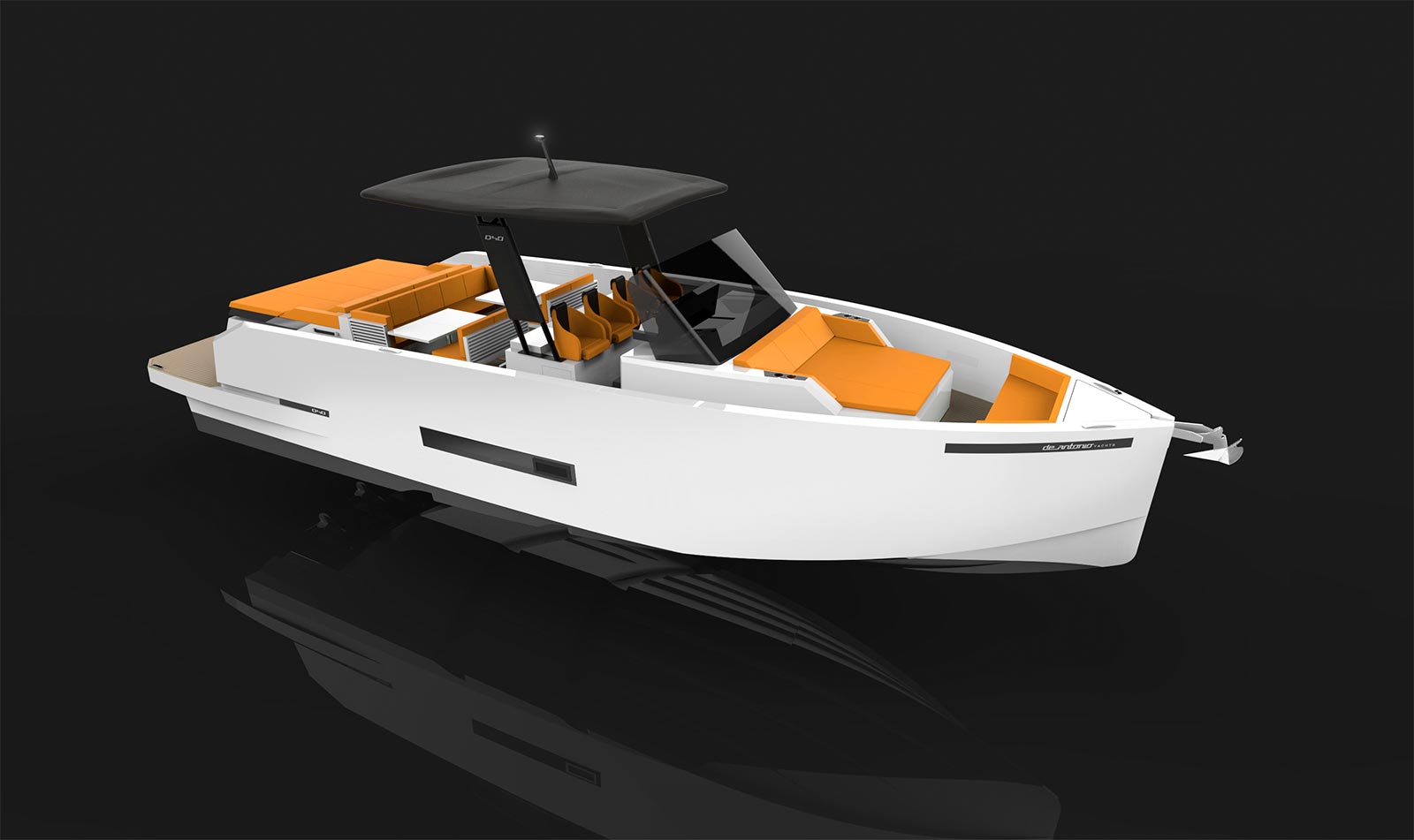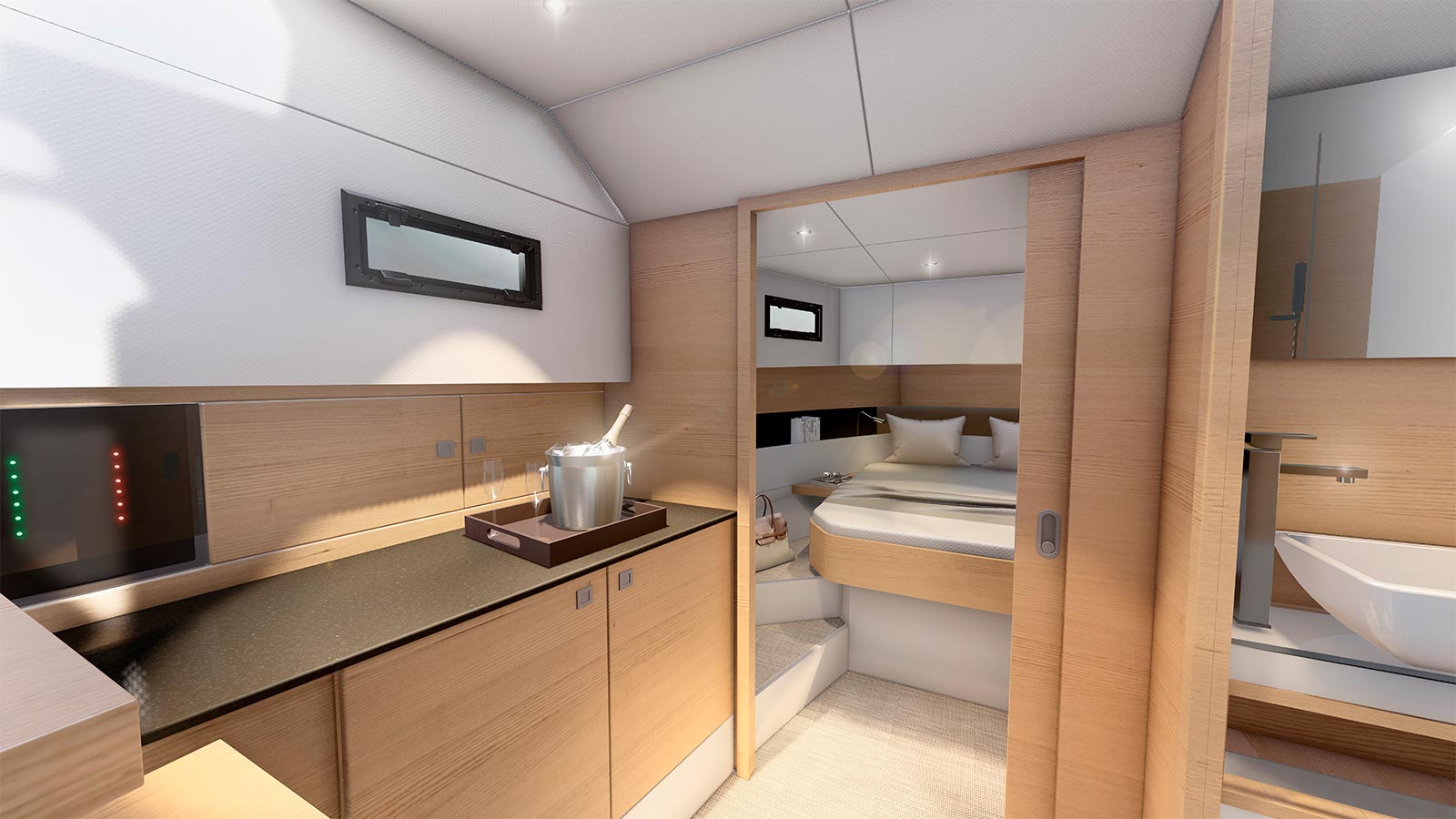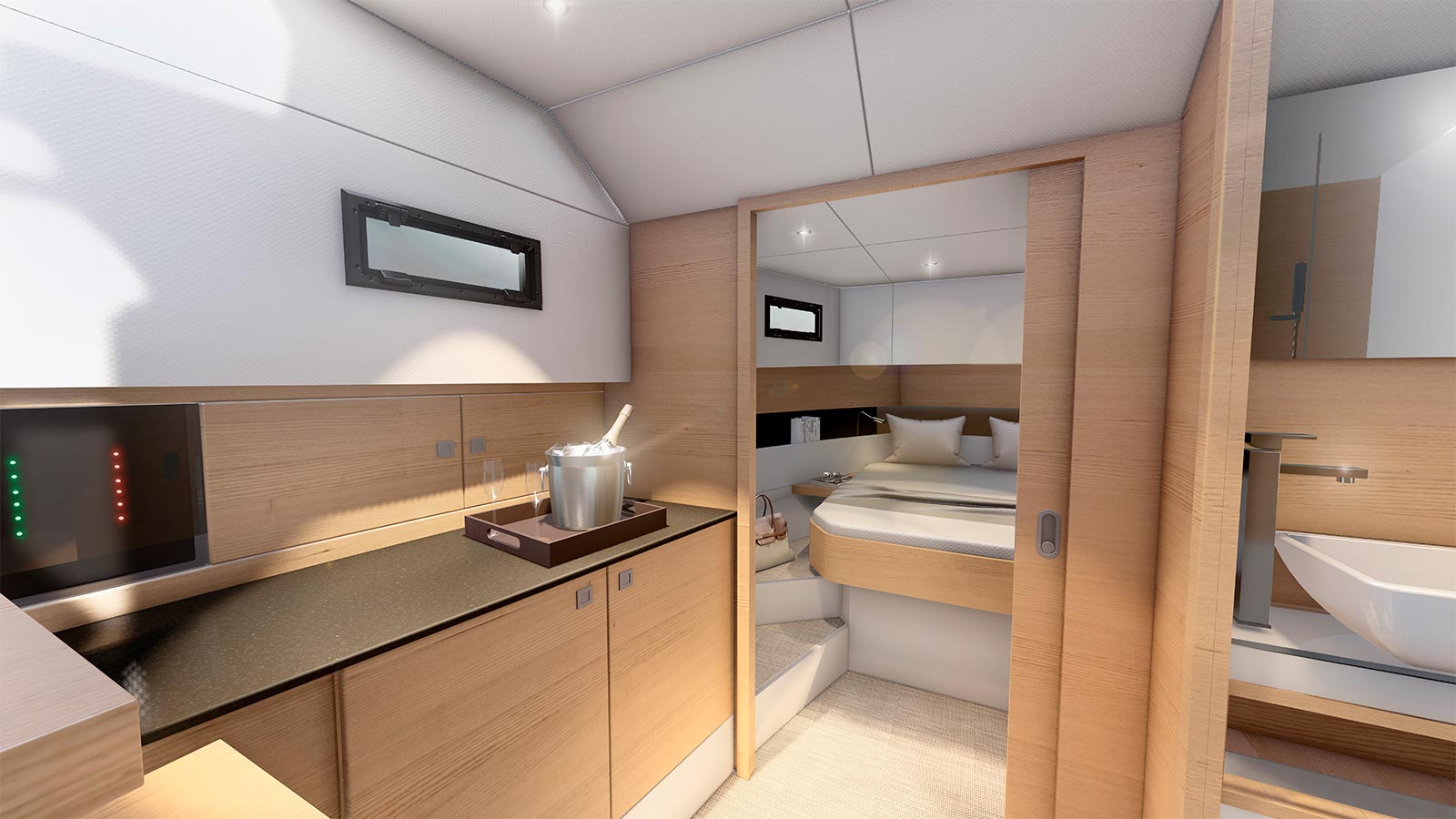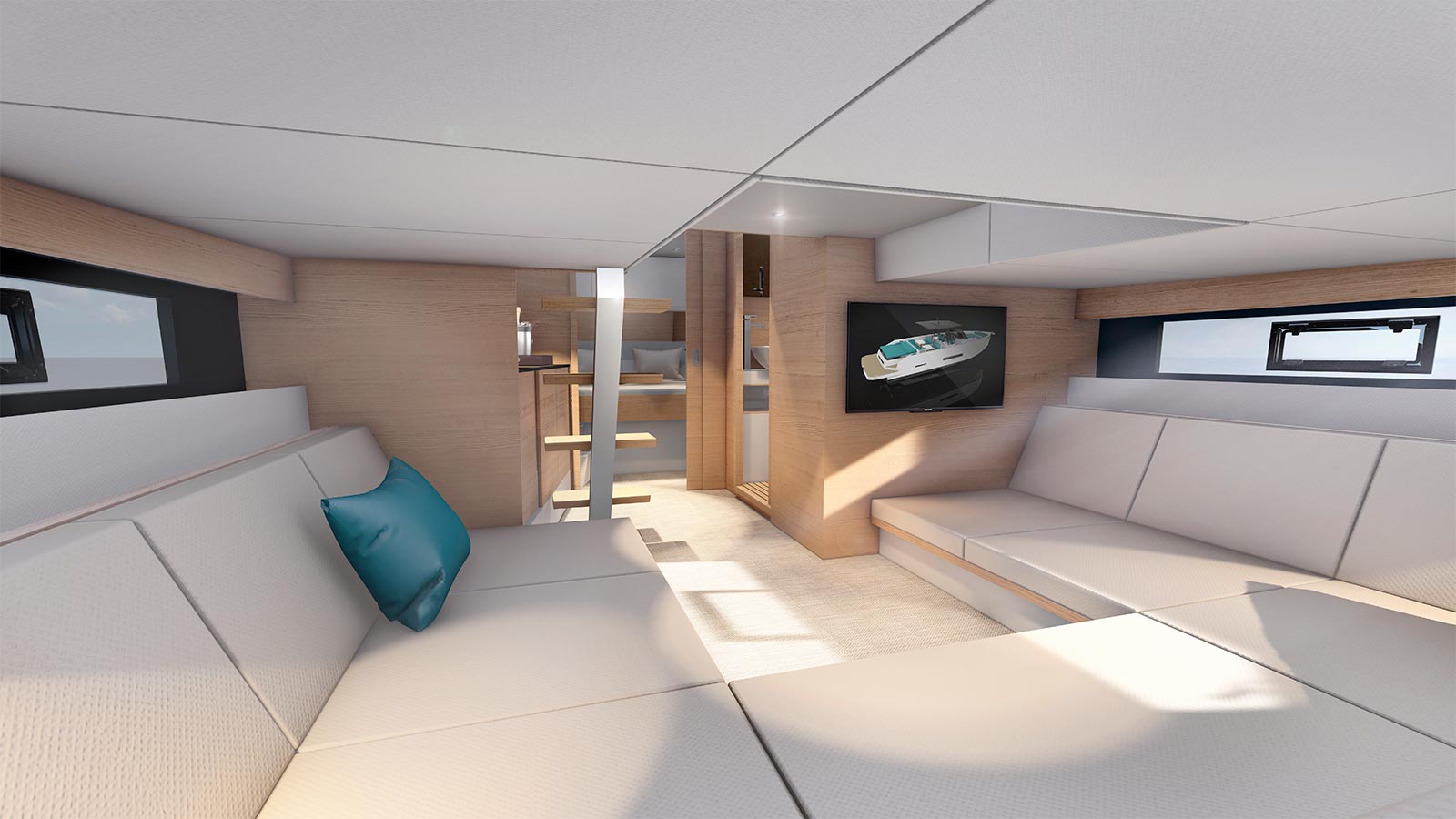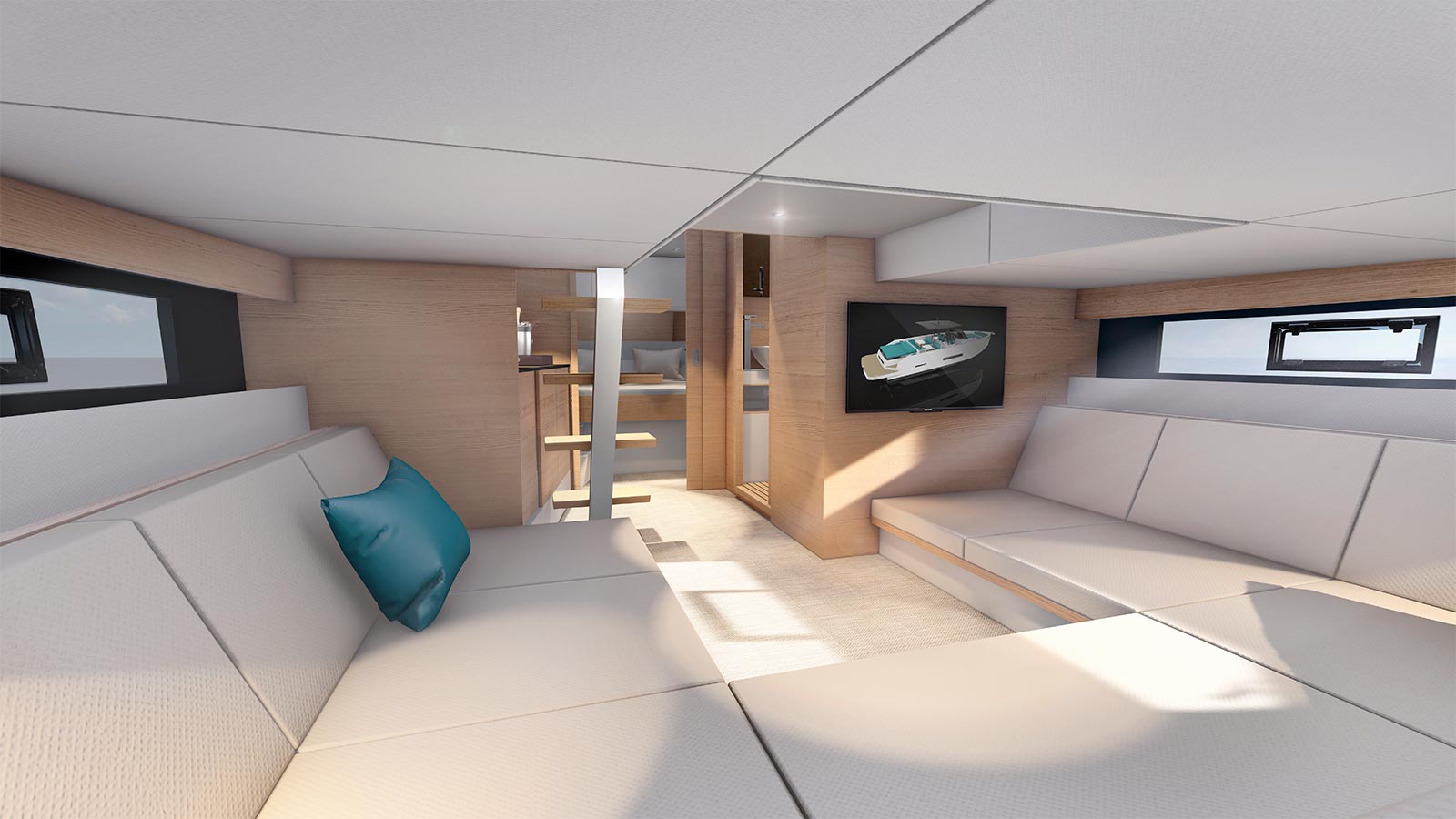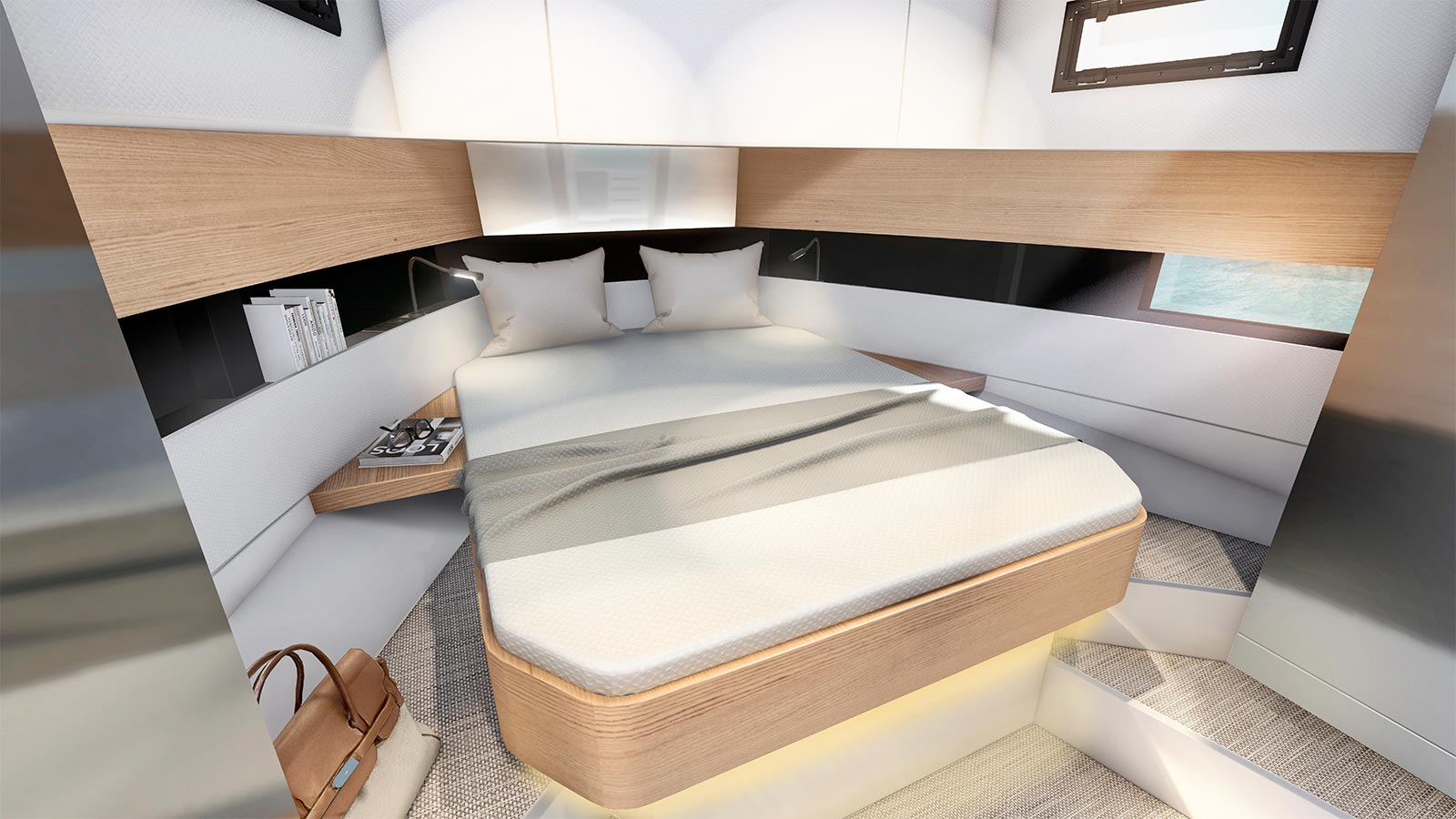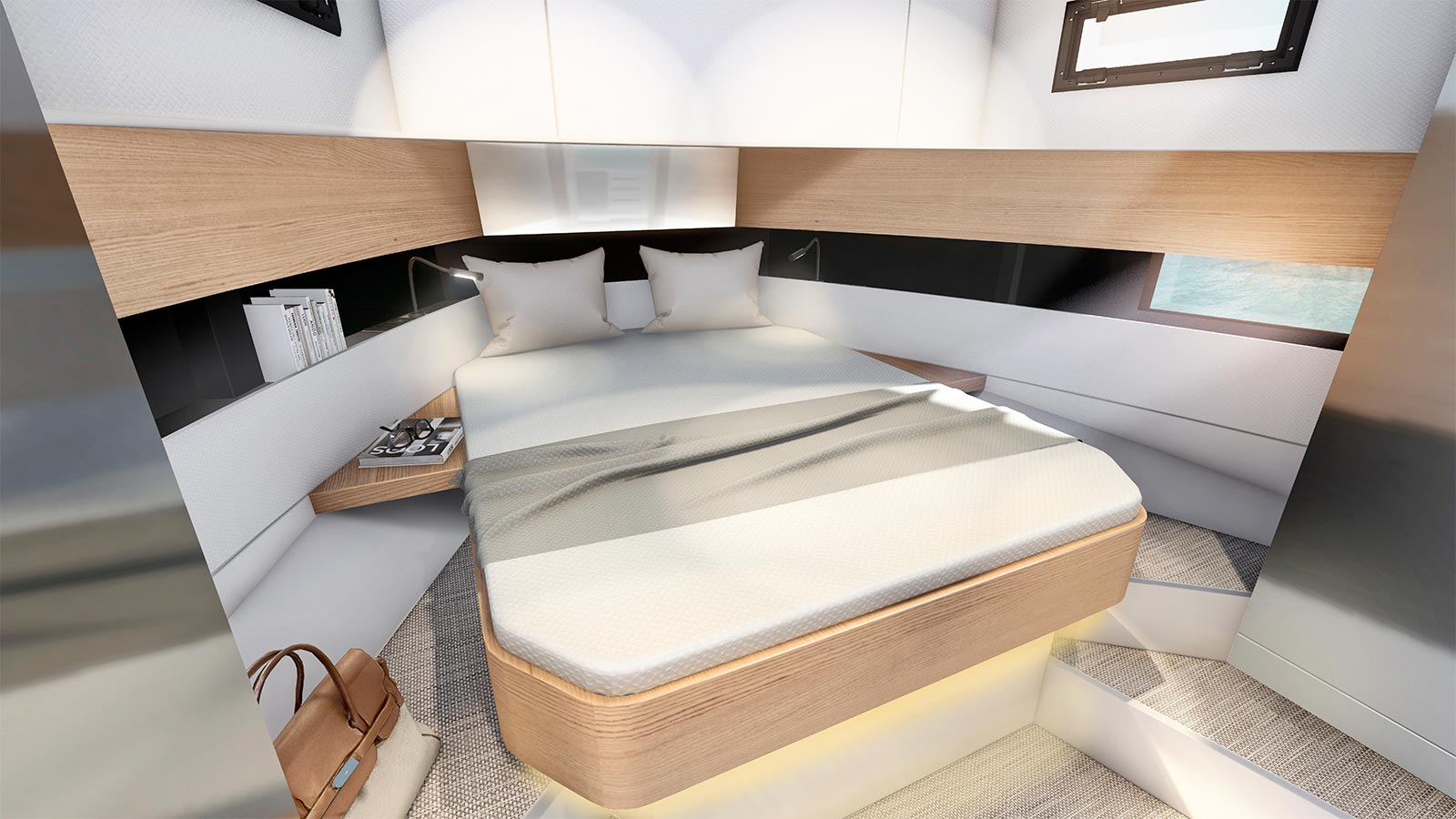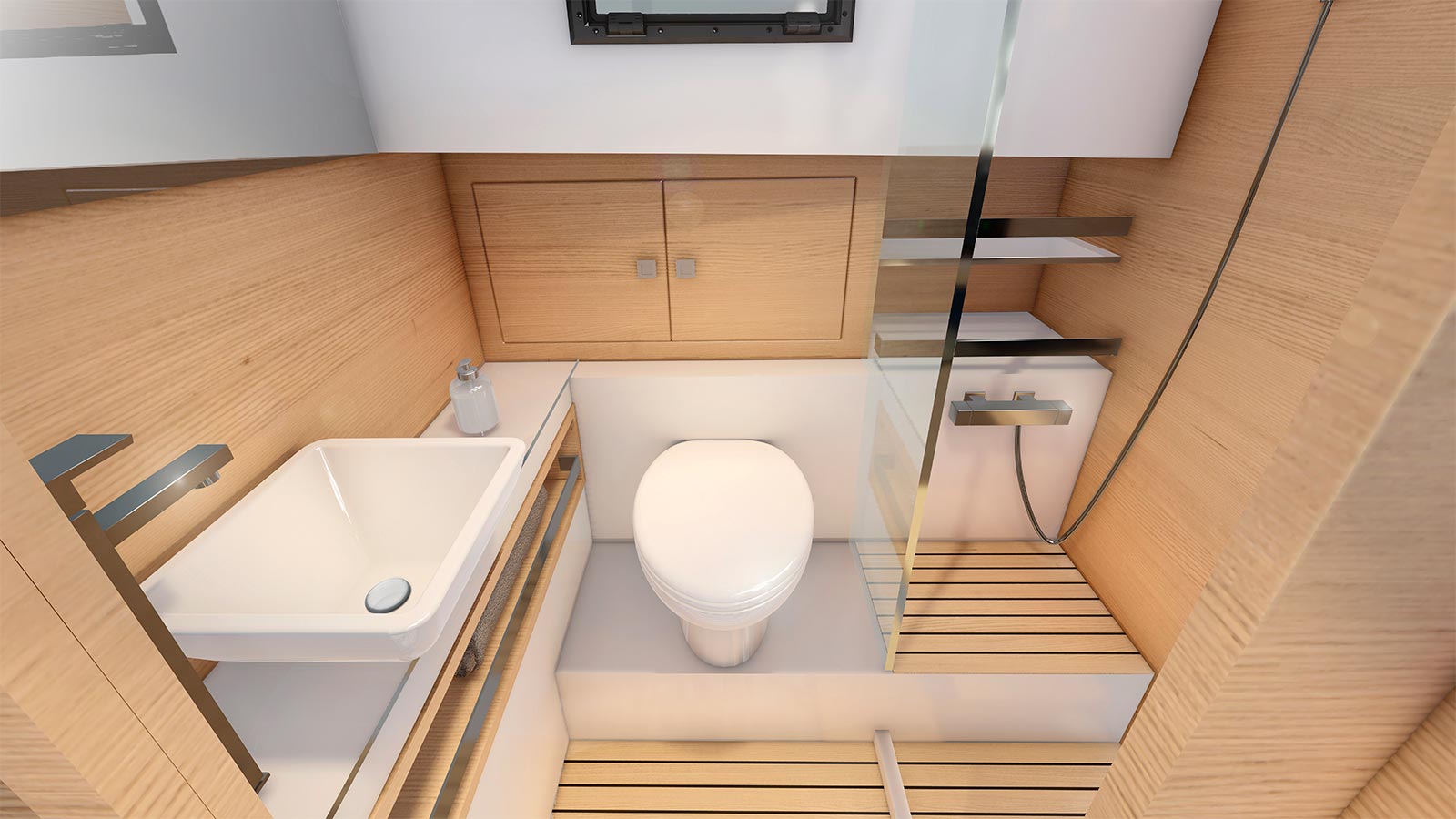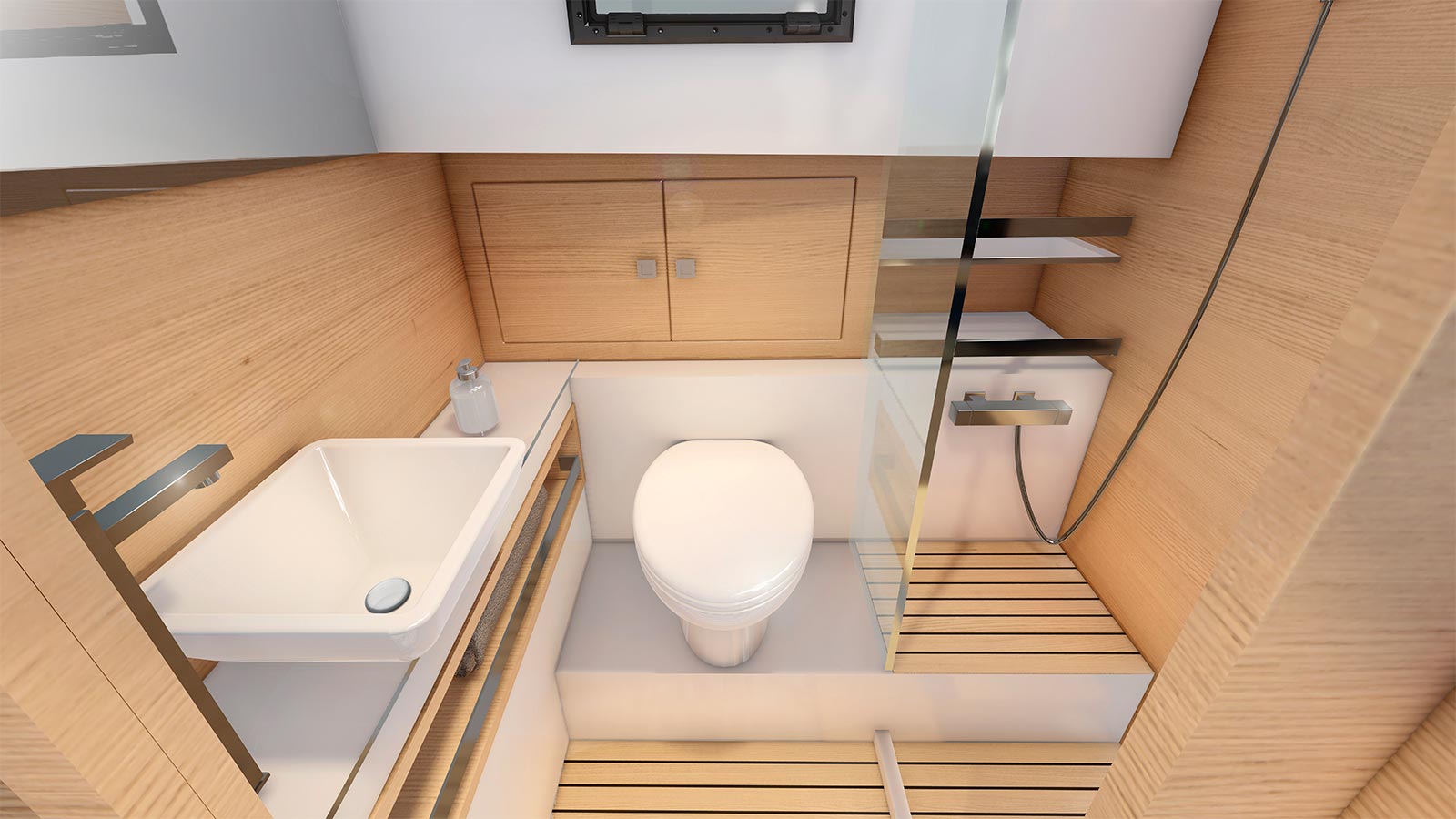 Specs
LENGTH 12,60*
BEAM 3,99m
DEPTH 0,60m
HULL GRP
WEIGHT 8 T
FUEL TANK 950L
WATER TANK 250L
PASSENGERS 12
CABINS 2
BATHROOMS 1
MIN POWER 900hp
MAX POWER 1200hp
CRUISING SPEED 28 Kts*
MAX SPEED 46 Kts*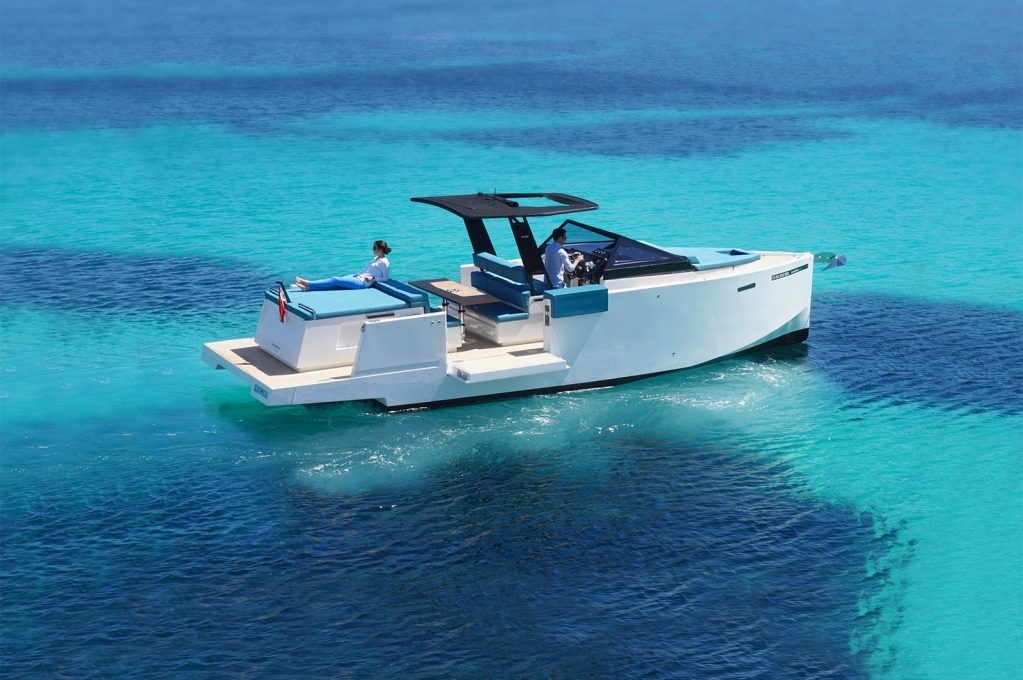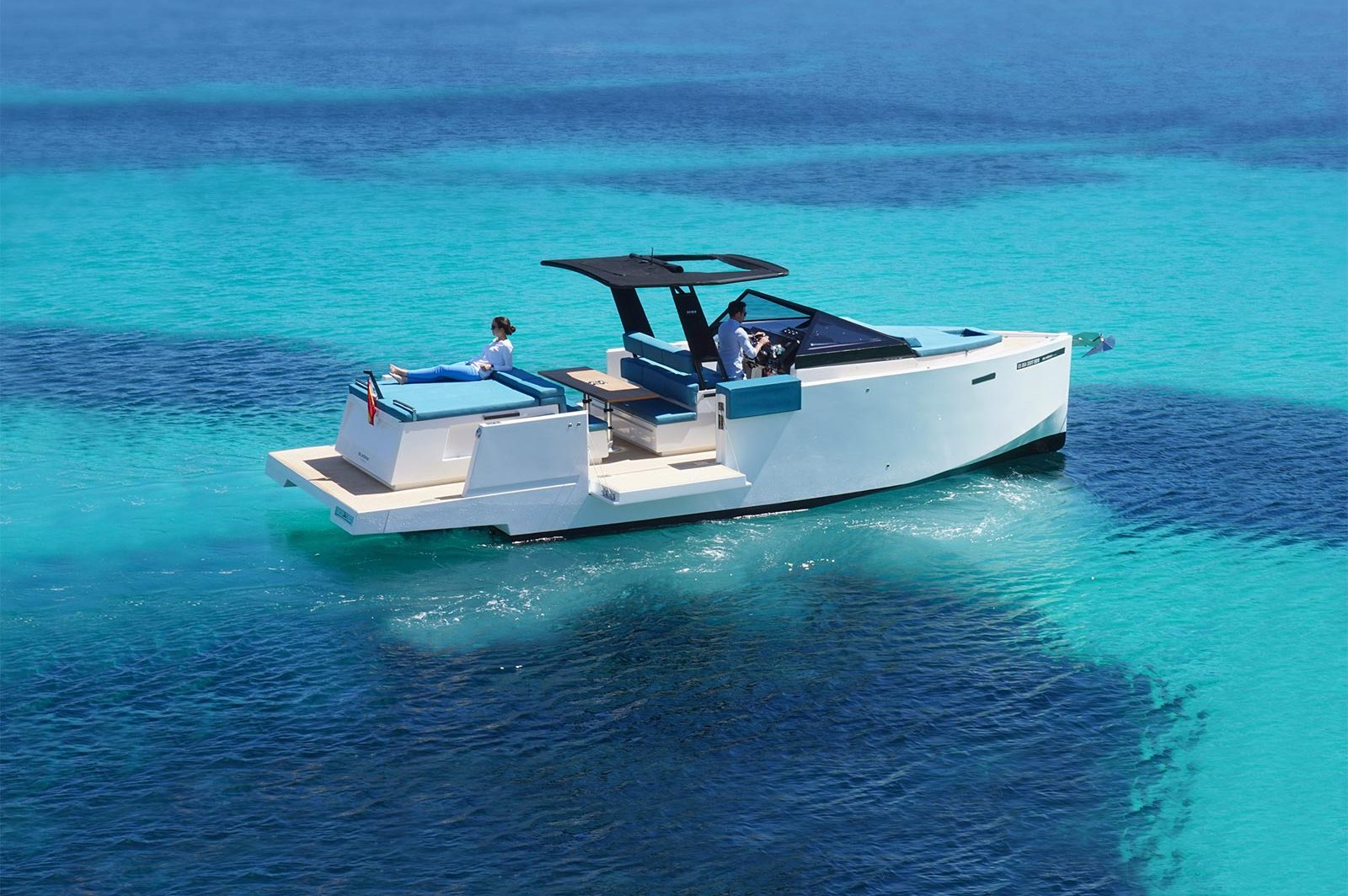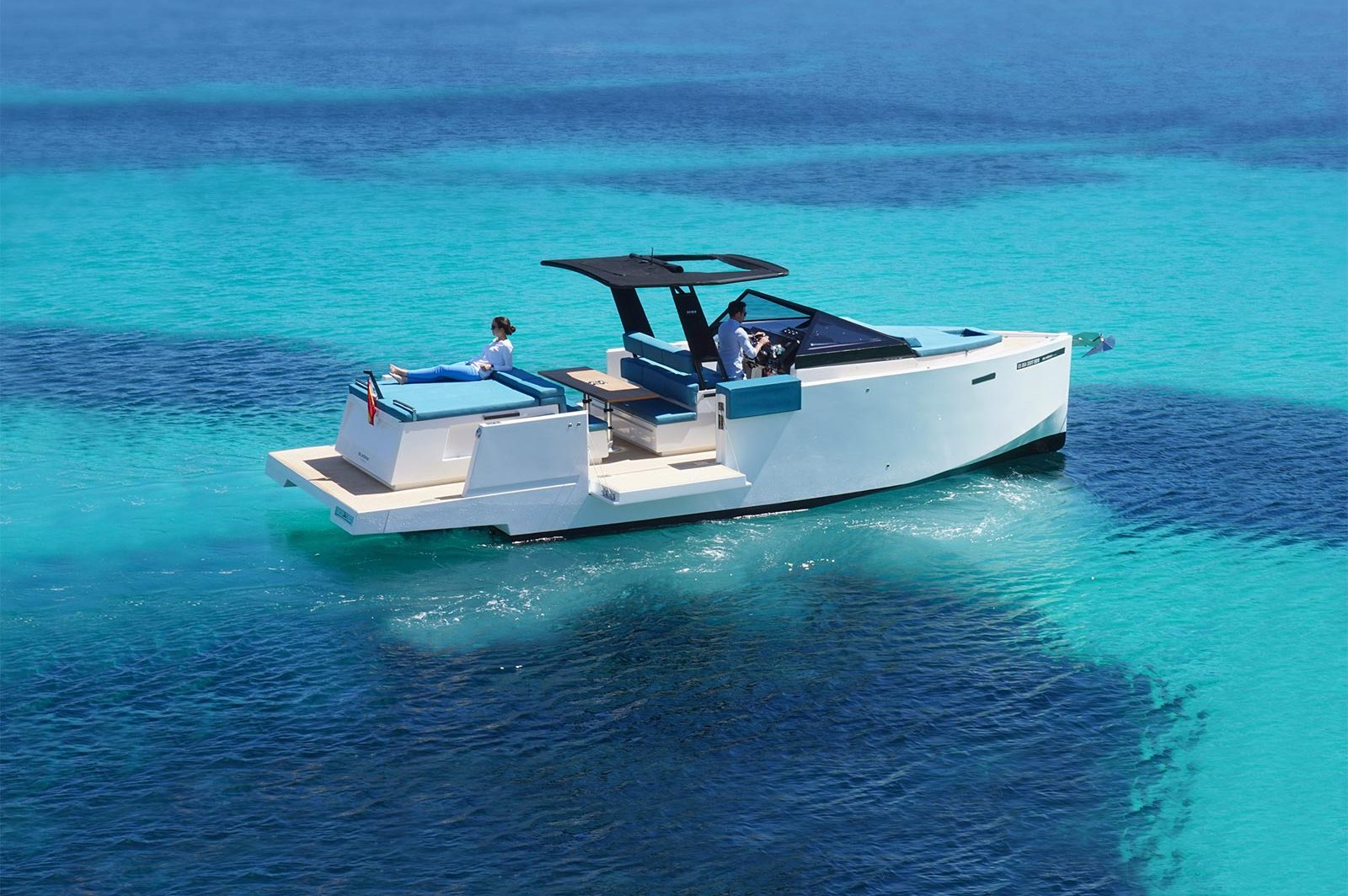 D34 Cruiser
Style and space without limits
​
With the option of a wide variety of upholstery colors, exterior paint and finishes, each D34 is unique. The deck, organized in three rows of four-seater seats, with a large double table in the center convertible into a wide and safe area of relaxation, which added to the two large additional solarium on stern and bow, offers a great space of leisure and comfort equally for the twelve passengers.
Amazing interior
A kitchen in the corridor, a separate full bathroom as well as a double aft cabin and a suite in the bow, do of the D34 Cruiser the ideal family cruise.
Design and Styling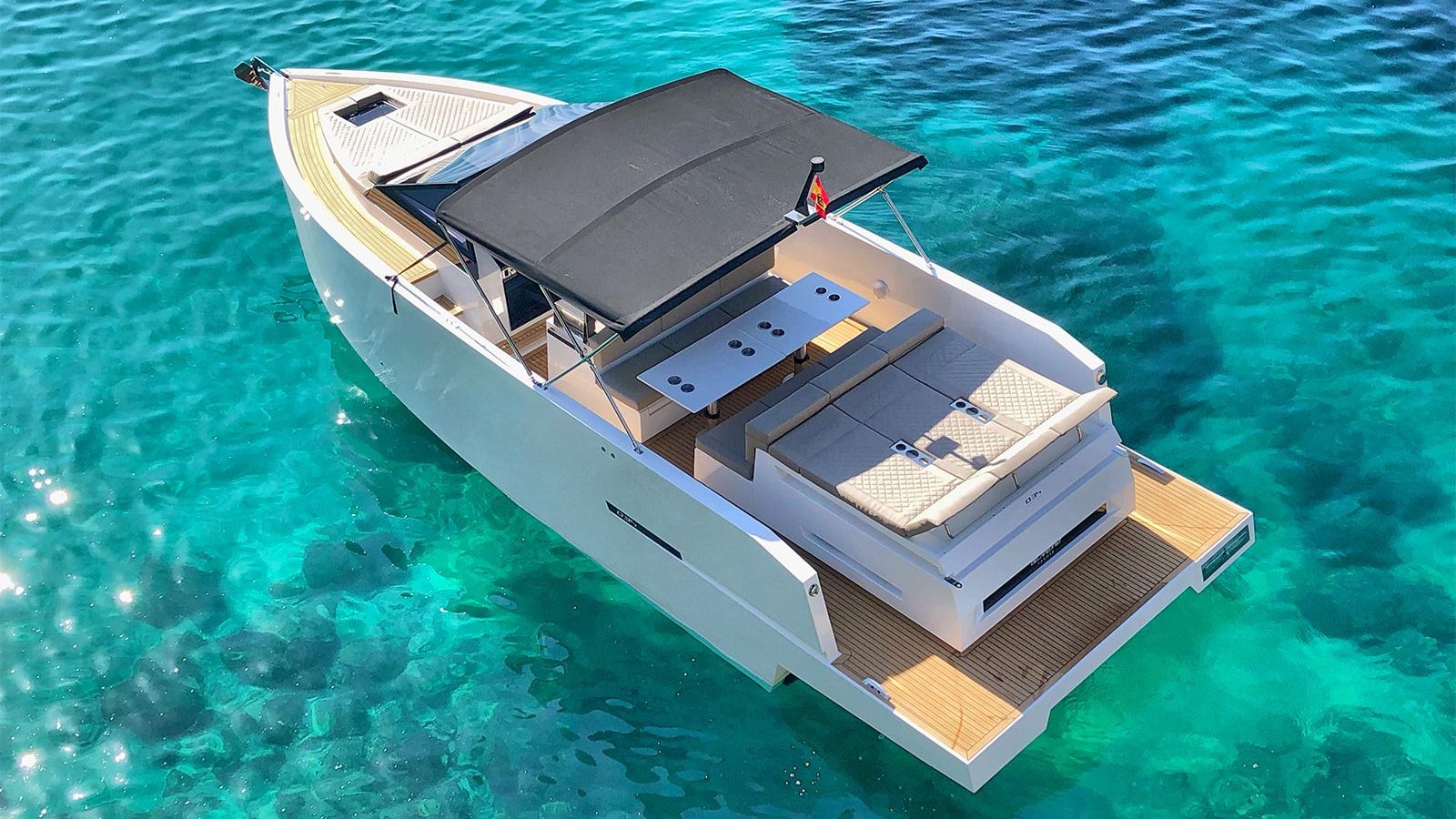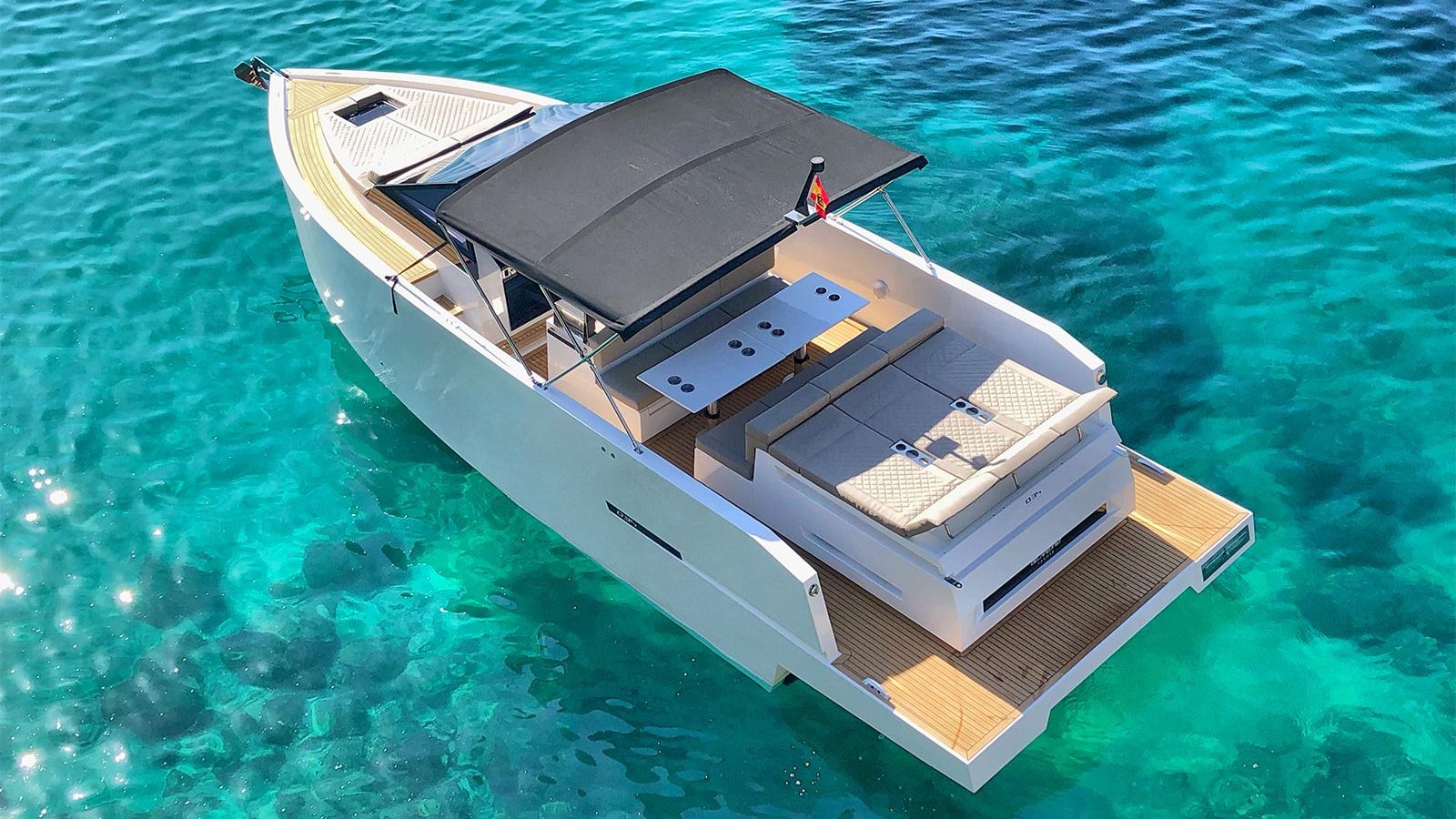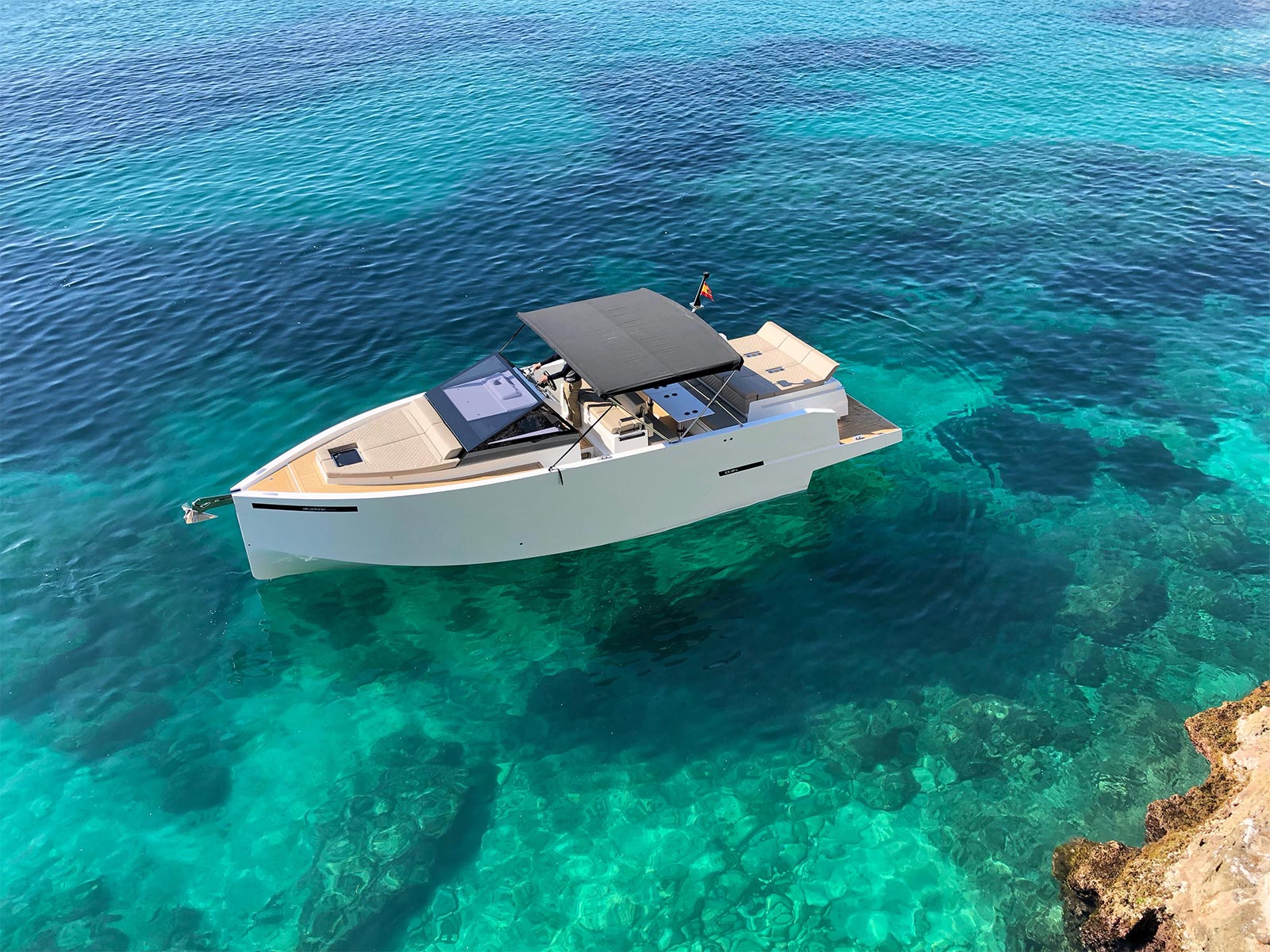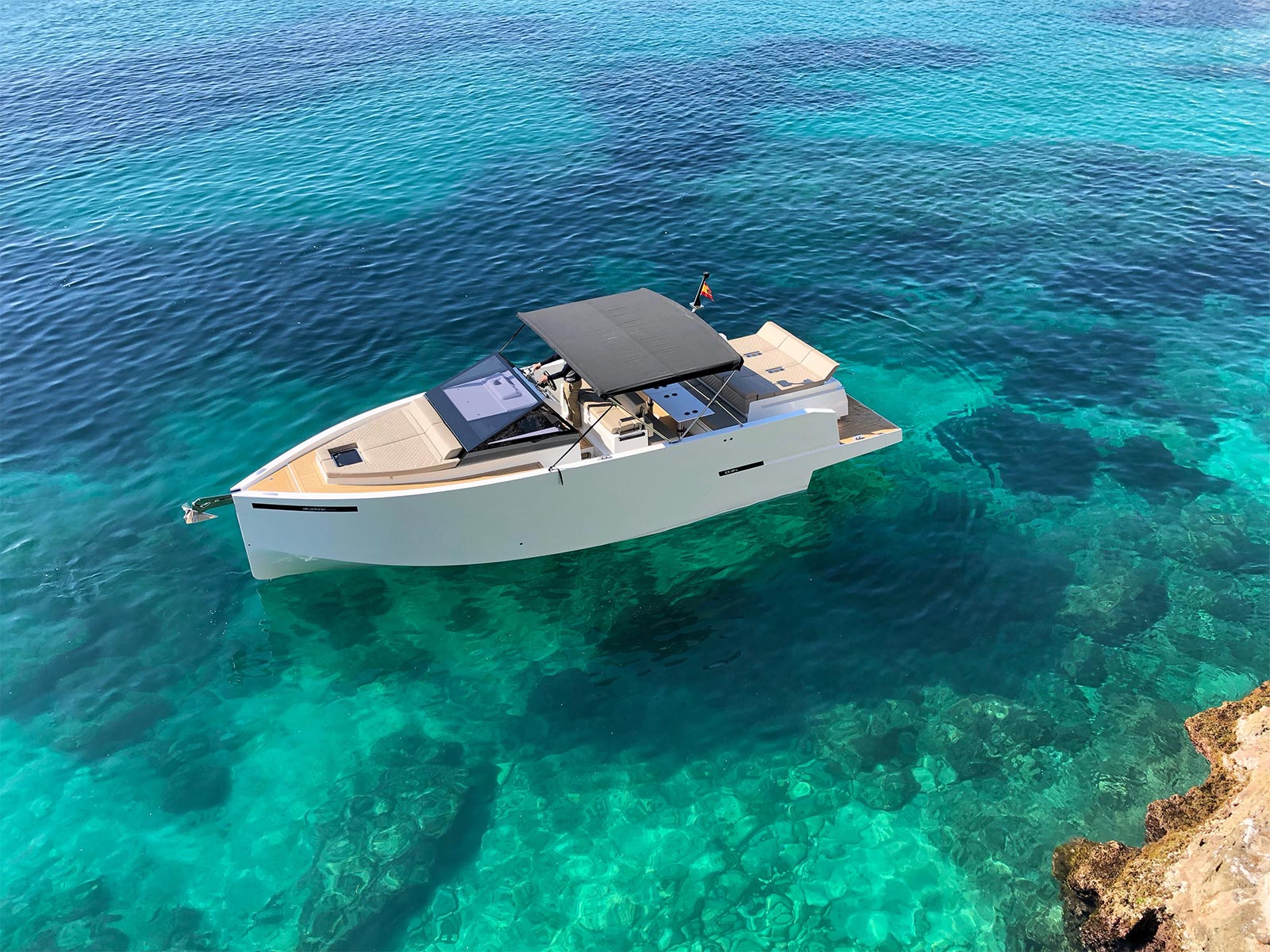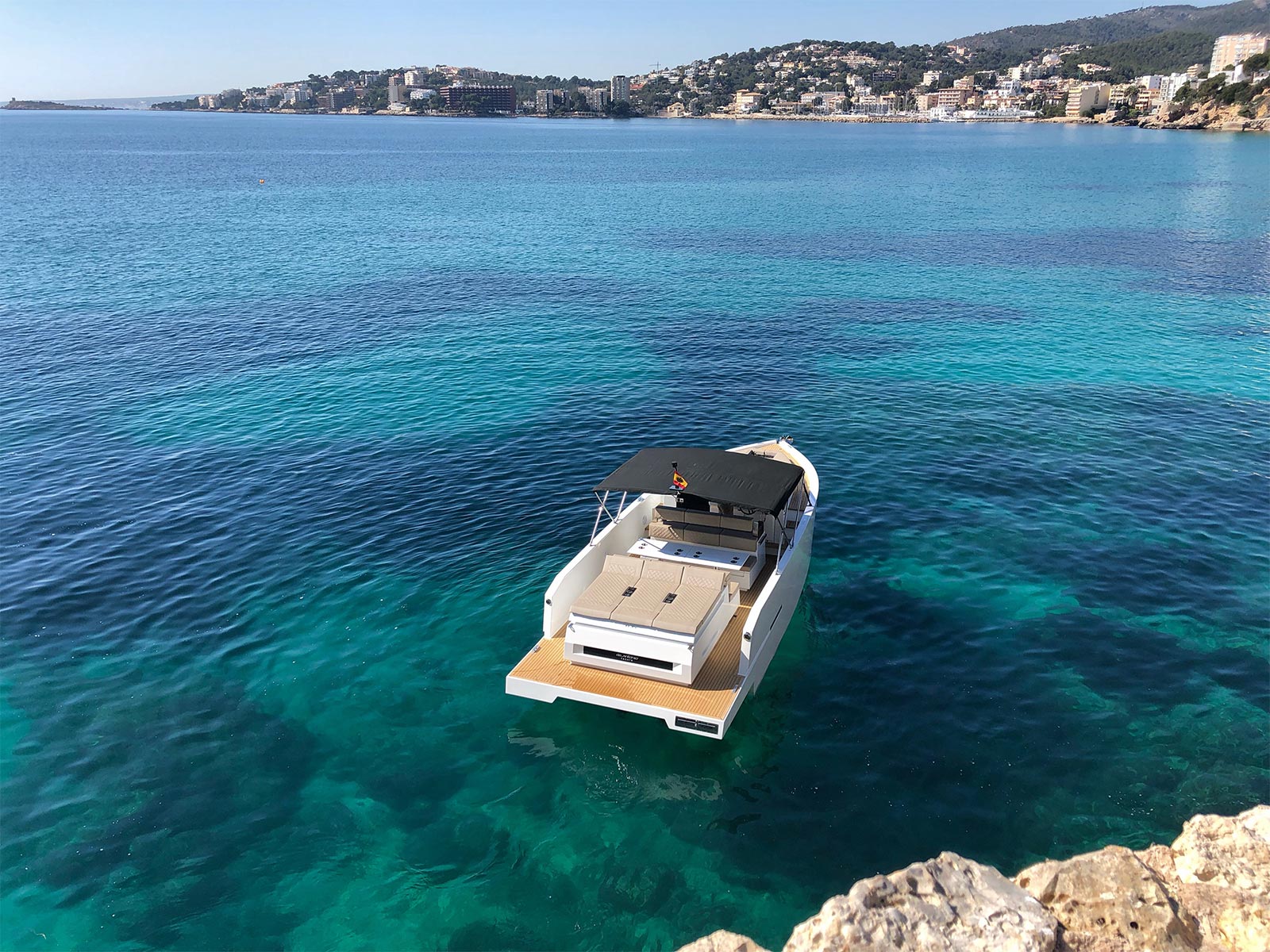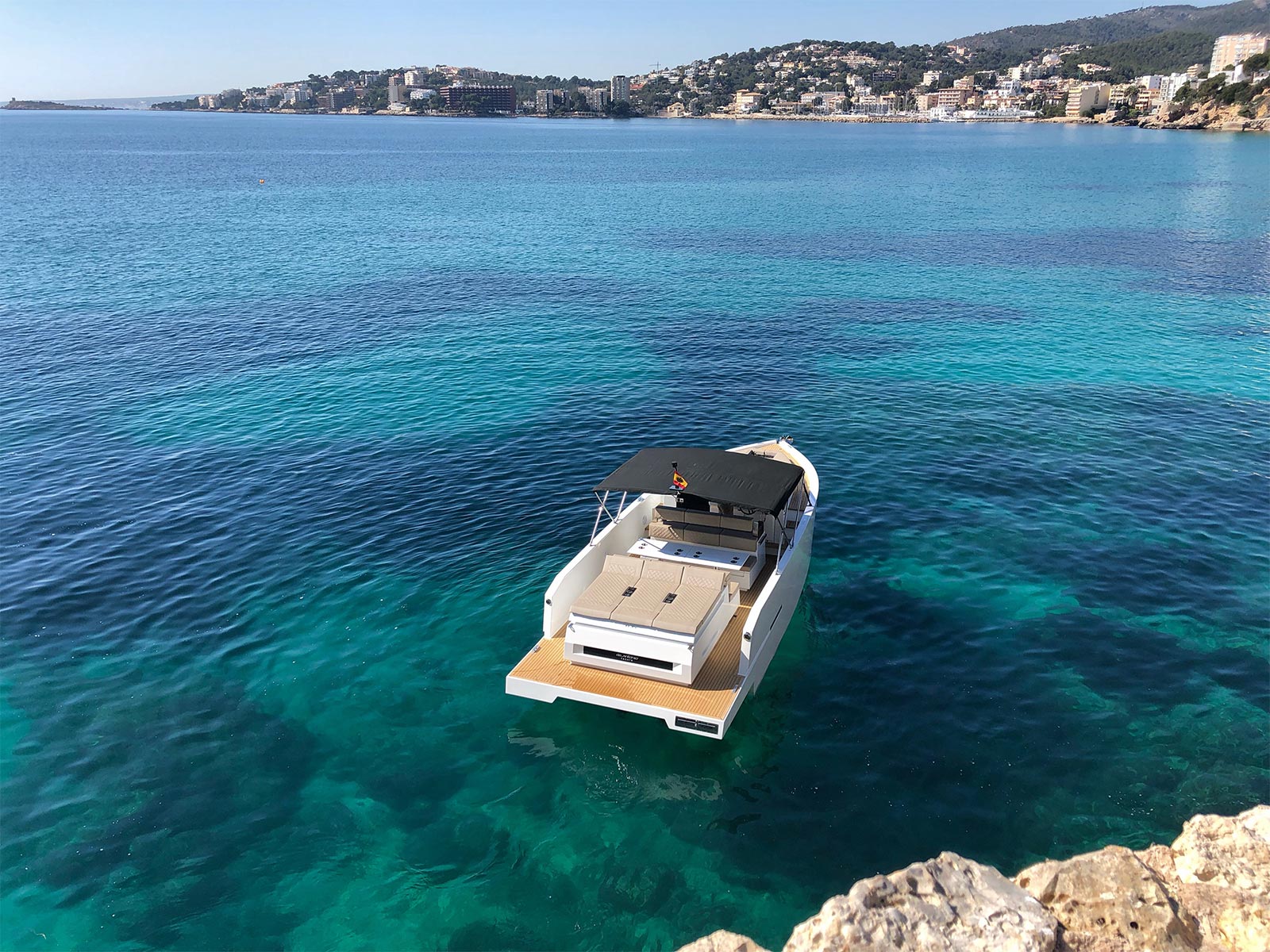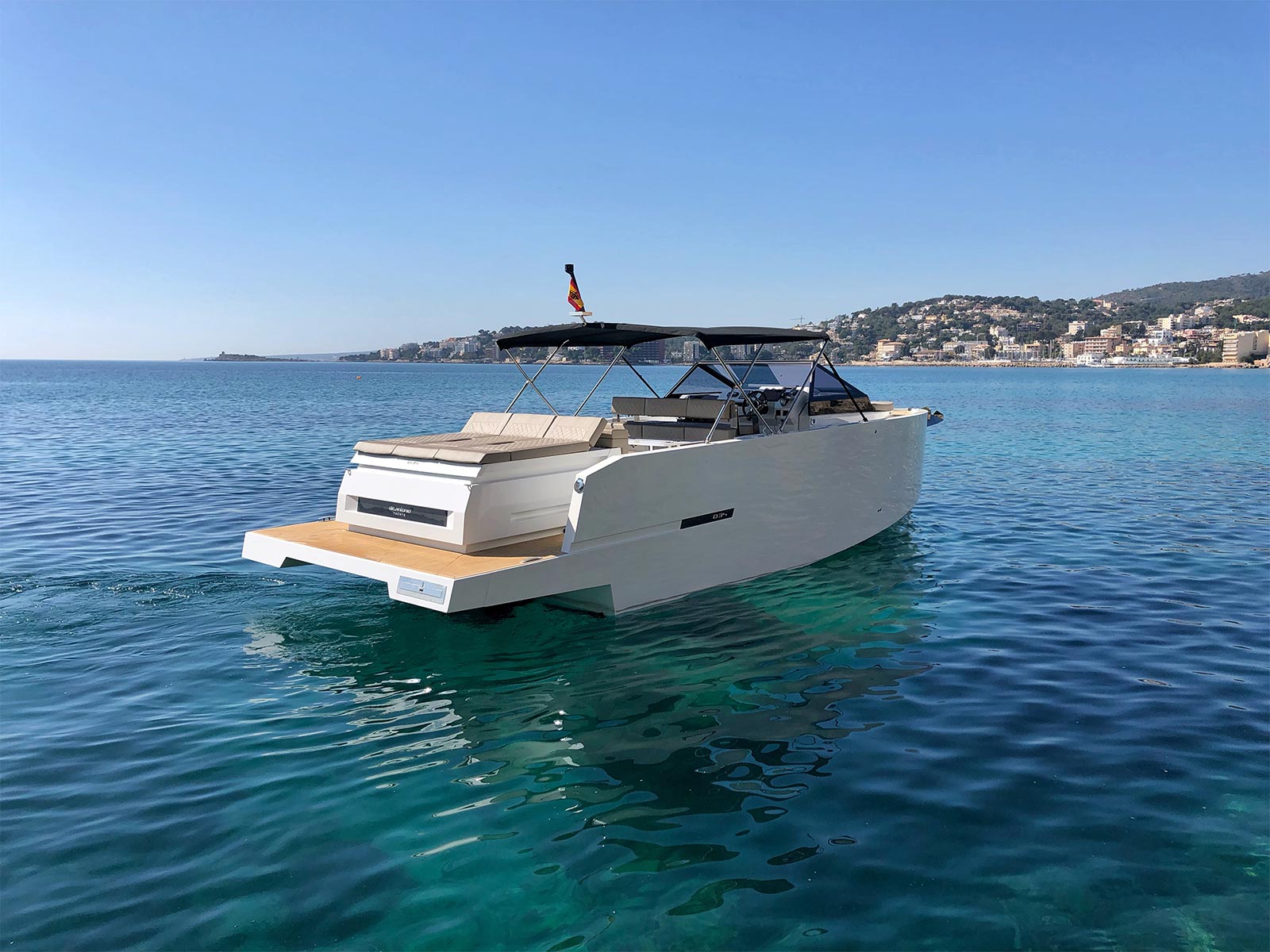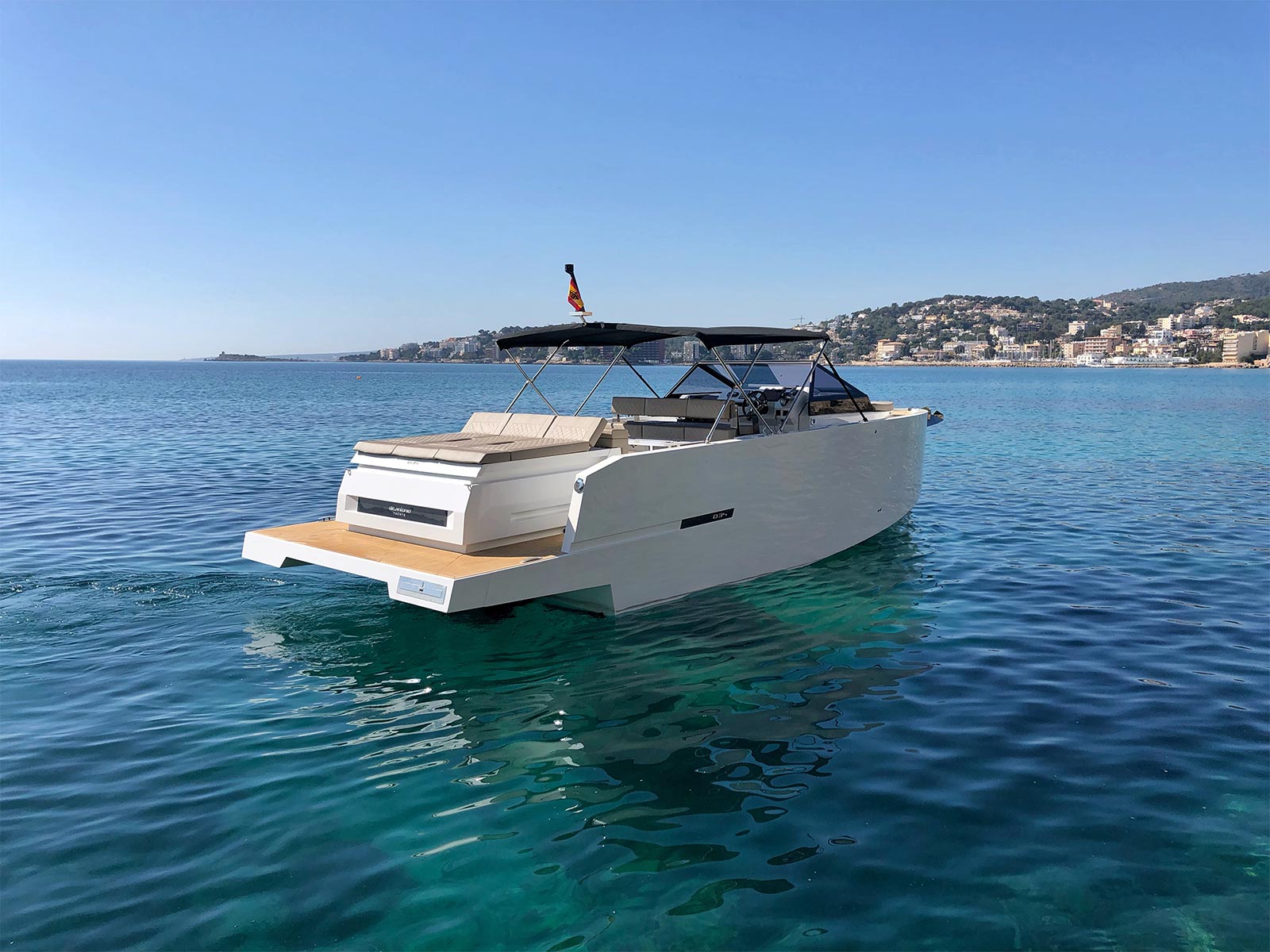 Specs
LENGTH 10,30m
BEAM 3,40m
BEAM 0,60m
HULL GRP
WEIGHT 4,6 T
FUEL TANK 580L
WATER TANK 250L
PASSENGERS 12
CABINS 2
BATHROOMS 1
MIN POWER 500hp
MAX POWER 800hp
CRUISING SPEED 27 Kts*
MAX SPEED 45 Kts*